Looking for SEO freelancers?
I, Florian Ibe, am SEO freelancer with team and clubs more than 10 years of experience in search engine optimization and offer through the network and the SEO agency pictibe even more competence, holistic advice and foresight for your SEO project. These are more advantages than most other consultants and service providers.
Current ranking SEO-Vergleich.de: 49th place in the top 100 SEOs in Germany (Stand 01.12.2021)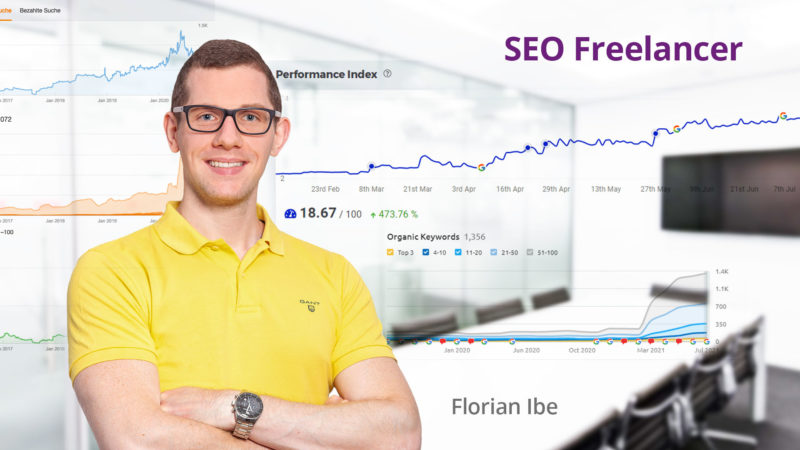 As Seen In:








What I offer you as an SEO specialist & expert:
Free initial analysis of your site based on technically important factors and reporting by e-mail
Direct, binding offer for your search engine optimization with options and a fair price structure
Monthly SEO or one-time SEO with reporting after 3 months + notes
My team and I always combine on-page SEO with off-page SEO (backlinks) for your success
SEO optimized texts are always included (amount depends on the price package)
Monthly report by email always included (none 30 pages automatic report!)
"Thinking outside the box" = I pay close attention to the stone structure, conversion optimization and I am also happy to help with WordPress or SEA campaigns
As an SEO freelancer with a team, I combine the advantages of an SEO agency with the advantages of a freelancer in terms of communication, price/performance and, above all, solid good results.
Clean & sustainable search engine optimization for the DACH region and customers win via their own website or shop with professional search engine optimization
Absolutely personal and direct

OnPage + OffPage from a single source

Monthly report individually by email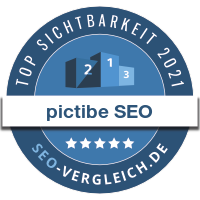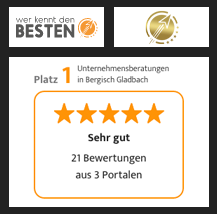 What I offer as an SEO freelancer:
My team and I offer SEO consulting, coaching up to the complete search engine optimization of your website or your web shop - locally/regionally, Germany-wide, DACH, Europe-wide & worldwide.
SEO web analysis with determination of potential
SEO consulting & individual SEO solution with concept
Notes on technical optimization (also Core Web Vitals)
Loading time reporting and tips for performance optimization
Check URL and website structure
Optimization of the internal + external links in the content
Notes on structural data and construction
404 Error Check
Better crawlability / indexability
SEO keyword research
Professional SEO copywriting (SEO copywriter freelancer)
Image SEO (Image Optimization)
Backlink analysis + strategy development + backlink generation (OffPage)
Ongoing hints for optimization
Weekly keyword monitoring & prioritization
Google update monitoring
Monthly SEO Report
Use of various SEO tools
(Optional) Google My Business Optimization
Industries for which I have optimized, among others:
Online shops (e-commerce)
Service
Manufacturing
kitchen houses
doctors
Broker
lawyers
agencies
Retailers
Systems (CMS + Shop) I prefer to work with:
WordPress SEO
WooCommerce SEO
Shopware SEO
Shopify
Typo3
Contao
Joomla
etc.
Important: Based on my experience, I have almost all branches and niches served at least once. As an SEO freelancer, I support medium-sized companies up to global corporations.
My strategy for your SEO success:
100% initial analysis
Maximum expertise
Short ways
practical orientation
On & OffPage
keyword monitoring
Holistic care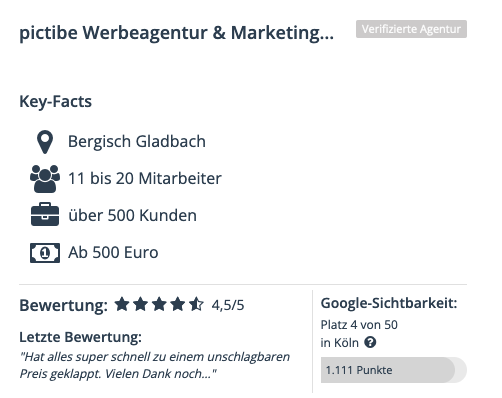 Screenshot evaluation excerpt SEO-Vergleich.de (01.12.2021)
Looking for SEO freelancers? Frequently Asked Questions & Answers

SEO freelancer hourly rate and what does SEO search engine optimization cost?
I basically work with packages which start at 690 net per month for regional SEO (Local SEO) and are calculated for small and medium-sized companies from 990 to 2.000 net per month. Since I always offer on- and off-page as well as overall support, I deliberately do not charge by the hour. My SEO prices and your SEO costs should be fair and transparent with a fixed package. Of course, you can then have SEO advice, additional texts or individually on an hourly basis Buy backlinks. The advantages of freelancer SEO optimization are partly the low costs, whereby the performance cannot always be compared to that of a professional agency. My recommendation: Just ask now and we will find a fair price for your individual requirements and the existing ranking!
---
SEO freelancers & copywriters? Who expands my content, builds in "keywords" and optimizes them?
Quite simply: me and my team of copywriters for various industries. "Content is king" was said 10 years ago and updates like Penguin show it to this day. Content should be written for users. My motto "Keywords are search terms made by people". So if we use these search words, an article will automatically be relevant if it is well written and you don't have to worry about Google updates.
---
How long does SEO take?
Search engine optimization is always long-term and therefore sustainable. For this reason, constant further development and ongoing optimization is important. The important thing to understand is that Google doesn't wait for you. Indexing takes several days to weeks. Especially with new sites without an existing ranking, it is all the more important to be patient. Unlike the SEA search engine advertising, first ranking successes usually need 3 weeks to 3 months depending on competition and search volume.
---
Does an SEO freelancer have to be on site?
Absolutely no. No matter whether you are an SEO freelancer Berlin, Munich, Cologne, Hamburg, Frankfurt or similar. Looking for. Due to the SEO tools and the respective evaluation of keywords as well as rankings regionally, nationally, Germany-wide, Europe-wide or worldwide, no on-site presence is necessary. Of course, a consultation, workshop and work on site in your office is also possible for a limited period of time.
---
Freelancer or Freelancer?
First of all it's exactly the same. SEO Freelancer is the English name and freelancer for search engine optimization would be the corresponding German name. You can say both to me 😉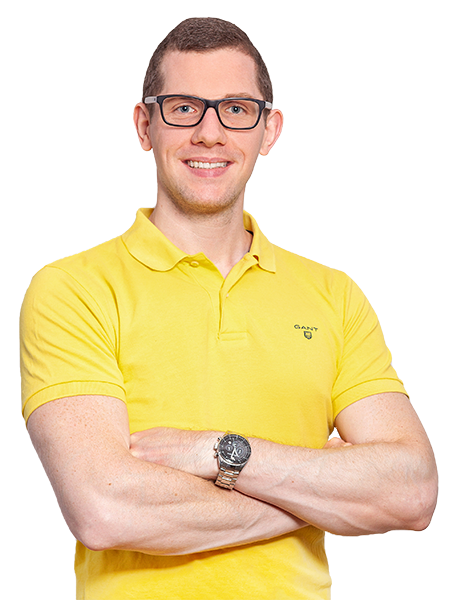 Florian Ibe
Owner
Ask me as an SEO freelancer for your project:
Open contact form
Your contact person: Florian Ibe Owner
Personal advice
Fast response
Non-binding offer
Fixed package prices