Poster advertising & effective outdoor advertising with unique placements for maximum success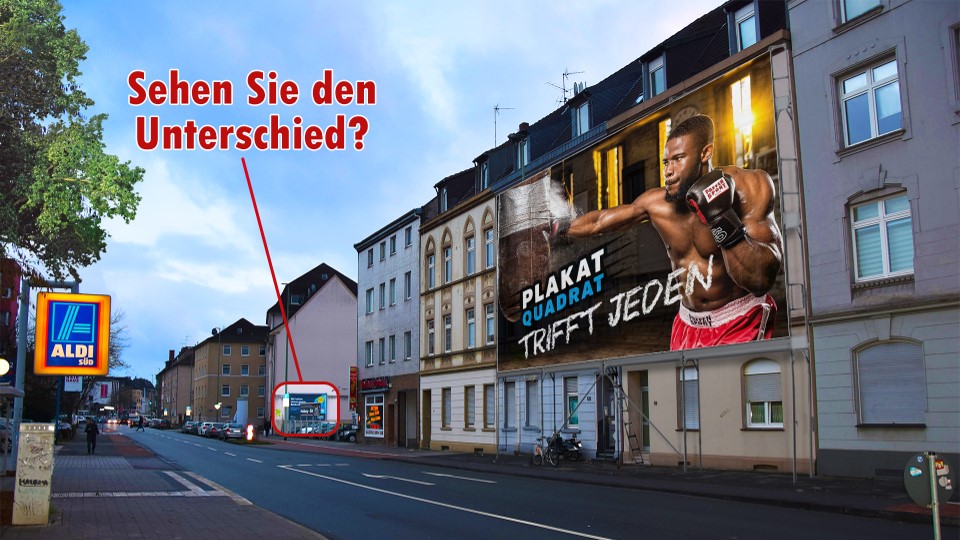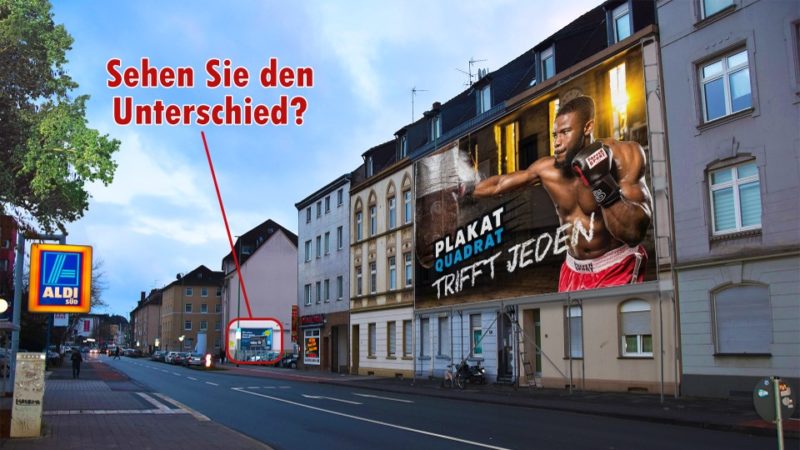 Based on a Germany-wide network, we and our partner PlakatQuadrat offer you unique places and opportunities to effectively place outdoor advertising in the form of posters, banners (PVC/mesh) and XXL banderoles.
Why scaffolding advertising with PlakatQuadrat?
Targeted Marketing: Scaffolding advertising offers space for emotional images, creative and conspicuous advertising messages.
High range: The giant posters communicate your B2C or B2B campaign regionally and nationally.
Unique advertising space: Use the potential of poster size to achieve your campaign goals.
Price-performance ratio: Scaffolding advertising offers attractive advertising opportunities at low cost.
Various formats: All advertising posters can be produced in the desired format.
Image improvement: Increase your brand awareness with effective advertising space.
NEW: Inexpensive poster printing
already from 1 piece
Simply use the contact form on the right and ask us directly about the design and/or production of advertising posters.
CLP & City Light Poster
18/1 posters & 18/1 posters
DIN A1 posters & other DIN formats + special formats
election posters
event posters
Advertising & photo posters
Inquire now without obligation!
Request printing & design for poster advertising now: