Many still dream of it and others have already dared to take the step: their own online shop. Everything could be so simple: set up a shop, place advertising, process payment and send goods. But it is precisely this last step that quickly proves to be a stumbling block that one or the other online retailer has already fallen over.
Online trade: Save shipping costs and send packages cheaply with Packlink PRO + pictibe
Achieving low shipping costs for your own shop is the big challenge. Because regardless of whether you are an established online retailer or a newcomer, if you do not have the costs under control, the shipping costs will eat up your margin in no time at all. And if the shipping costs increase at some point, your own shop will become less and less lucrative. A package cost comparison is therefore essential for every good web shop.
Of course, the same also applies to all those retailers who sell their products on online marketplaces such as eBay, Amazon and Co. Here you have to make a decision: Outsource the shipping processes to the marketplace and swallow the sometimes horrendous fees, or manage the shipping yourself. The latter option naturally means more effort for the online retailer, but also offers opportunities to achieve the cheapest possible shipping in online retail.
Regardless of whether you are a retailer with your own shop or a seller on marketplaces, there are a number of tips that will help you achieve the lowest possible shipping costs and increase your profit.
The German parcel market for online retailers with a price comparison (parcel cost comparison)

The good news: When it comes to shipping services, Germany is one of the most mature markets, with a dense network of shipping services and healthy competition from different providers. This is one of the reasons why Germany has developed at breakneck speed into one of the countries with the most online purchases. It is all the more important to save on shipping costs and to find low prices.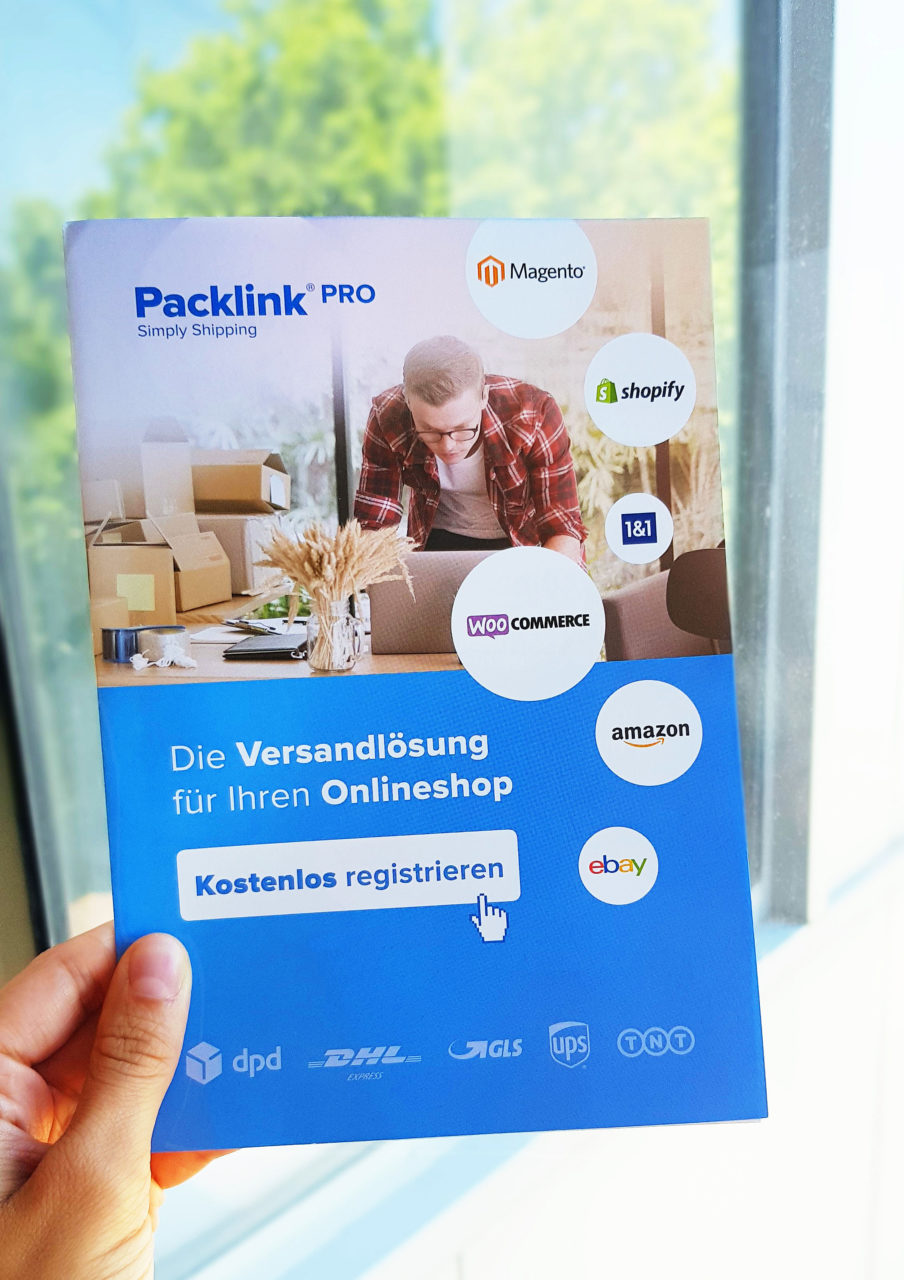 In order to compare the package costs, as a German online retailer you should take a closer look at the following shipping service providers:
DHL: The shipping service provider DHL, which is part of the Deutsche Post DHL Group, is the undisputed leader in parcel shipping in Germany and offers the widest network of parcel shops and packing stations in Germany. If you have a large volume of shipments, you can get good shipping rates from DHL.
---
---
DHLExpress: Do you send time-critical shipments in Germany and worldwide? Then DHL Express is the right choice. With DHL Express you can reach almost every country in the world with reliable and safe express deliveries. In addition to parcels, DHL Express also transports documents and pallets (pallet shipping & bulky goods).
DPD: Originally founded as the "German Parcel Service", DPD is now part of the French GeoPost Group. The group is the European market leader in e-commerce shipping. Low prices, a strong international network and advanced tracking with "DPD Predict" make DPD particularly interesting for online sellers. If you send parcels every day, you can request a daily collection of the parcels.
GLS: With a particularly dense distribution network, the shipping service provider GLS offers ideal coverage in Germany and Europe. Thanks to low damage rates, GLS is a particularly reliable partner. The standard delivery time within Germany is less than 24 hours. For bulky but light shipments, GLS is often the cheapest option.
UPS: The shipping service provider UPS is characterized by particularly high service quality and reliability. Anyone who transports time-sensitive shipments or sensitive goods is in the right place here. Similar to DHL Express, UPS also offers excellent shipping services all over the world. If you can access business customer conditions (e.g. via a shipping platform, see below), you can also ship very cheaply with UPS.
Which shipping partner should I choose to be able to send packages cheaply?
Anyone who has been in online trading for a long time has probably already developed a preference for one or maybe two or three shipping partners. This preference does not necessarily have to correspond to the preferences of your customers. Ideally, you should offer different shipping options in your shop's check-out process to meet the needs of your customers.
Many customers are happy to pay a little more for express delivery or the option of insured shipping. A wide range of shipping options help differentiate your offer from that of your competitors and promote customer loyalty.
How do I automatically get low shipping costs for my online shop?
As a professional shipper, you do not have to accept the general shipping prices of the transport companies, but can get access to shipping services at business customer conditions with sometimes significant discounts. These are the key to keeping your shipping costs as low as possible.
The basis for negotiation as a small online retailer with the shipping giants is not always easy. Many require a not inconsiderable monthly shipping volume. As a new trader, however, it is very difficult to estimate the volume, especially at the beginning, as the fluctuations from month to month can be significant. What you need especially at the beginning of your online activity is Flexibility, both in the selection of shipping services and in the quantity to be transacted.
Our suggestion for online retailers: Use an online shipping platform to compare package costs and save shipping costs!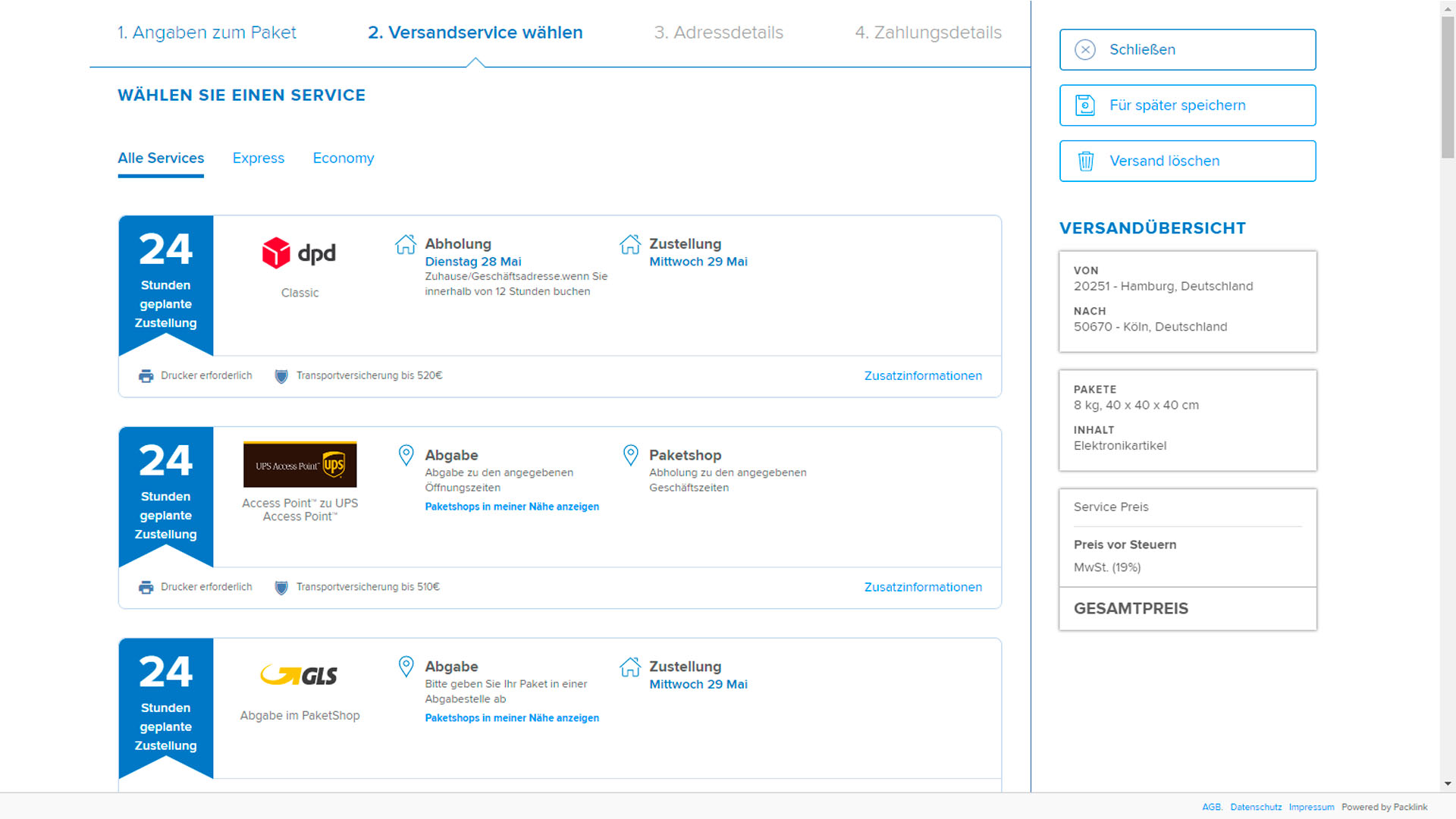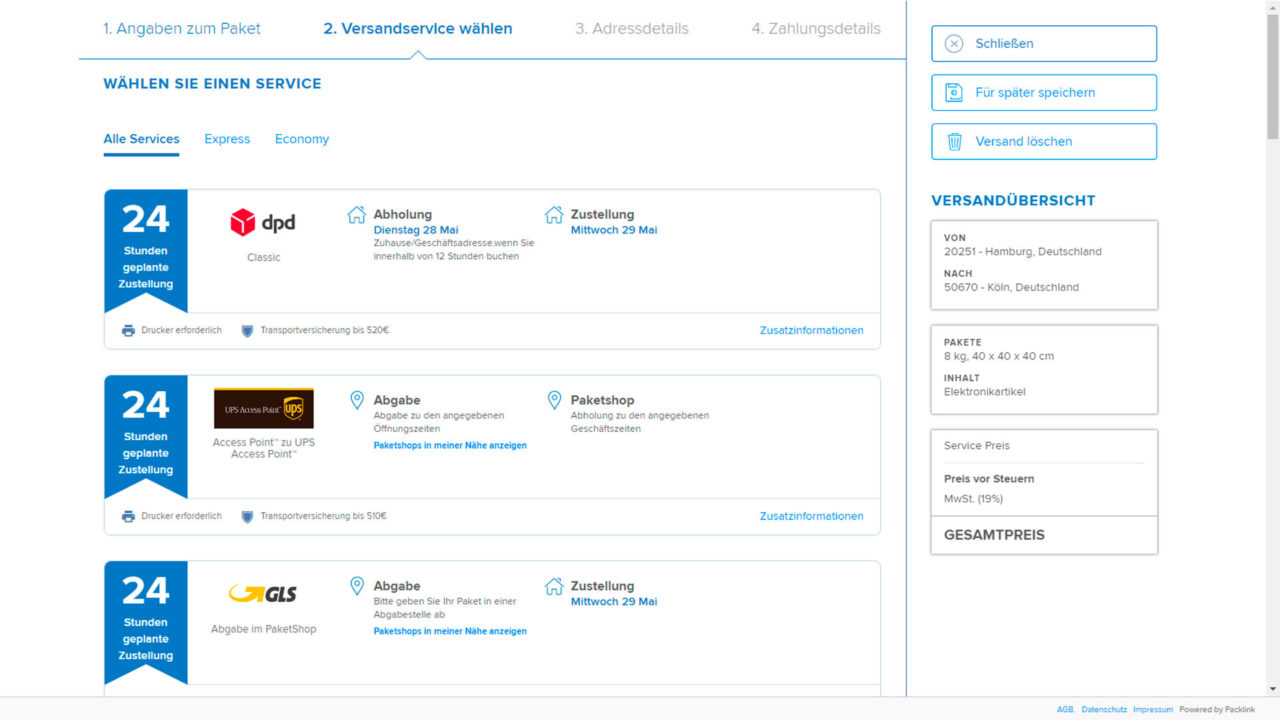 What is an online shipping platform for comparing parcel costs?
The idea behind the shipping platform is simple: The range of all important shipping service providers is combined in one central location and their services can be offered to all customers at low shipping costs thanks to the bundled shipment volume. The free solution is particularly positive for us Packlink PRO caught the eye.
---
---
How it works: The dealer registers for free on the Packlink PRO platform. The search is used to enter the shipping data, size and dimensions of the package, and the place of origin and destination to obtain a list of all available shipping services. The desired shipping service can be booked directly online via the platform. Now just print out the shipping label – done!
The highlight for online retailers: The shipping platform can be connected to a number of shop systems and marketplaces, which saves a lot of manual work by importing ready-to-ship orders directly into the platform and sending them immediately with the desired shipping service.
Here are the benefits of Packlink PRO for online retailers at a glance:
For us, Packlink PRO is the ideal solution for online shops that are looking for a way to offer a variety of shipping services and at the same time reduce their own shipping costs. as WordPress + WooCommerce agency we also offer the right integration, help and advice for everything to do with automatically low shipping costs and also ensure more sales with online marketing.
The nice thing is that the registration is non-binding and free of charge with no contractual commitment or minimum quantities. The package price comparison for the cheapest shipping costs is immediately available.
to the free Packlink PRO registration