More order in the WordPress media library with creating folders, sorting images and categorizing media - the WordPress media library folder plugin you will love!
A function that many WordPress users need and makes sense from 100 media. Folders in the WordPress media library are extremely useful. Especially for larger sites and online shops, a searchable and sortable media library is the be-all and end-all to maintain the site quickly. Simply create / create folders, subfolders in the media library and sort images, photos, documents, etc.
Take your WordPress media library to the next level with folders/categories. Organize thousands of images and media in folders – The best WordPress media management plugin, simply create media library folders
Folders in the WordPress media library are among the most searched for WordPress help and thus also one of the most popular media WordPress plugins. The plugin is must have and easy to use and allows you to organize thousands of images, documents etc in folders. It is similar to the WordPress categories as with the posts.
to the plugin for media library folders in WordPress*
The plugin works with ANY theme / template!
---
WP Real Media Library is a WordPress plugin that allows you to easily manage your media library on your blog. Simply drag your files into created folders with the mouse. Create, rename, delete or rearrange folders. Just install this plugin and it will work fine with all your image and media files. It also supports multisite.
WP Real Media Library* is a must-have WordPress plugin that can save you a ton of time spent managing your media files.
Properties of the WordPress media library folder plugin for media management

Folder for WordPress media library / media management
Drag and drop your files
Create shortcuts of files. Shortcuts does not require physical memory (0kb). Also note that the fields in the links may differ from the original file, e.g. B. "Title", "Description" or "Caption".
Full control over your folders in one toolbar (Create, Rename, Delete, Reorder)
Insert filter in media dialog
Improved uploader
Upload files directly to a folder
Create dynamic gallery from folder
Custom image order for the dynamic galleries (drag and drop)
Fast navigation to folders with quick folder search>
Compatible with Revolution Slider
Compatible with touch devices
Supports multisite
6 months support included
Free updates forever
GPDR / GDPR: The plugin does not collect any personal data!
Real Media Library is fully compatible with WP-Bakery (Visual Composer), Justified Image Grid, Elementor and Beaver Builder… !
Also works with a multisite!
The structure of folder management – ​​the three different types of folders:
The normal folder: A folder can contain all types of files and collections, but not galleries. If you want to create a subfolder, just select a folder from the list and click this button.
The collection: A collection cannot contain files. But you can create other collections and galleries there. The above gallery is just a gallery data folder, meaning they are not automatically on your frontend (your website). You can create visual gallery from this gallery data folder via visual editor in your page/post.
The gallery folder: A gallery data folder can only contain images. It's easier for you to differentiate where your visual galleries are. You can also order the images in a custom image order by drag and drop.
To organize your media library, the top toolbar offers you all possible functions. Drag and drop is the easiest way to move files. All your files will be moved quickly with one movement. Hold down an image, move it to a destination folder and release the mouse button. Drag and drop also works with touch devices. On iPad, you use your fingers to move files.
folder hierarchy
Create infinite folders with infinite subfolders. You can also create a collection-gallery relationship that will help you see where your image galleries are. Names of your created folders, collections and galleries can be changed instantly. Note that duplicate subfolder names are not allowed in a folder.
New uploaded files will be automatically uploaded to the currently selected folder – in grid and table mode. You will also find useful information about the current upload progress.
To move multiple files at once, switch to WordPress "bulk select" mode. Then select your desired images and files and move them using drag & drop. This also works in media library list mode: just mark the files you want to move (checkbox) and then drag once to move the checked files.
---
---
The file or image can also be in multiple folders, as you know it from your operating system (shortcut / alias). Just drag your files, hold any key on your keyboard and drop them in a specific folder where you want to create the file associations.
Please note:
The plugin is in German and also from a German developer (only the booking is in English)
All links to the photos and media remain intact. Nothing happens there. Do not worry.
Operation is very simple and intuitive. No settings are necessary!
Now to the plugin for the WordPress media library with folders*
Kudos to the developer Matthias von Matthias web.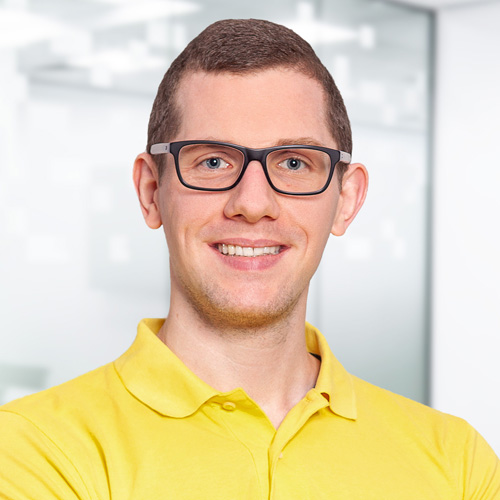 Problems or questions about WordPress & WooCommerce? Please report:
Email: fi@pictibe.de

Florian Ibe