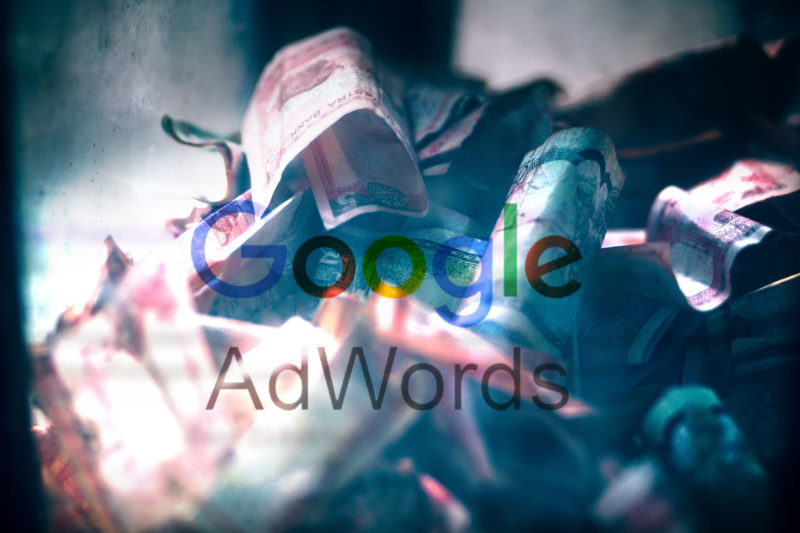 Are you just burning money with Google AdWords and Google Ads?
Then you are like many people who run Google ads. If you answer one or more of the questions with yes, you should contact us directly for optimized professional Google AdWords support:
Are you afraid of burning even more money online without having a return?
Are your AdWords costs too high compared to the sales?
Your click prices per keyword are very high and your AdWords account is therefore not (any longer) profitable?
Do you pay for many clicks, but rarely or never see your own ads?
Do you have a lot of clicks and visitors on your homepage, but far too few inquiries or even sales?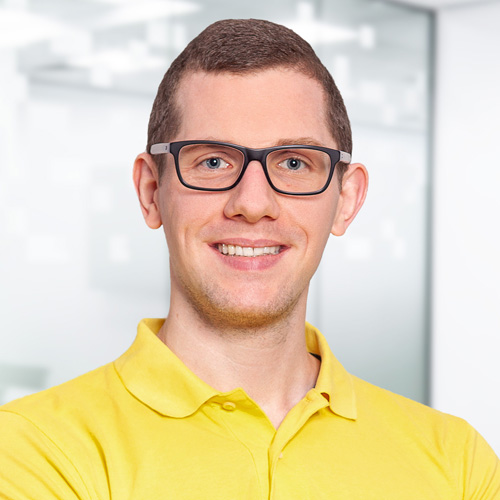 Your Google AdWords agency for effective Google advertising for your appropriate target group
Google AdWords and Google Ads offer "sponsored links" appropriately and individually for each search query. You only pay when someone clicks on your ad, product or banner. Unfortunately, it's not as easy as it sounds. A Google Ads account is created in a few minutes and the friendly Google voucher helps with the first start.
But nobody tells you the truth about the placement, costs, keywords and service. The disillusionment follows quickly and the first money is gone.
You can see that there were many visitors on your site, but nobody called, filled out the contact form or even bought a product directly. The money is gone anyway.
If you've read this far, you probably feel the same way. Your AdWords campaigns need to be optimized because every additional minute costs you money if you haven't already paused everything. Further experimentation costs a lot of time, money and nerves. But that doesn't have to be!
Leave your Google advertising to us SEA agency and optimize specialists for PPC marketing. We offer you reliable advice and the management of all or selected campaigns as well as support, explanations and help on the subject of Google advertising. As an ads agency, we keep the Google ad costs through our efficient AdWords support always in view for you and align it effectively and according to the target group according to the budget discussed.
With us as your Google AdWords agency, your AdWords budget will be used more accurately from month to month.
You get fixed prices with us without variable costs. We waive budget-dependent fees, so that there is no cost gap for you. Our prices are based on the estimated monthly effort for the technically clean support and optimization of your Adwords account and are as transparent as possible.
Fair prices and cheap SEA packages: No setup fee, no hidden additional costs and no budget-related fees!
Do you need fair support for your locally oriented AdWords advertising, which is adapted to the low advertising costs? In this case, too, we can support you.
Request an individual offer now
Do you want to know immediately what could be optimized in your Google AdWords account? Then give us a call right now.
You can also reach us by telephone on 02206/852177.
Important to know:
The first 3 search results are perceived with a probability of 100%, the 10th search result is already perceived with a probability of only 10%.
Perception of the first 10 search results in percent:
1st search result: 100%
2st search result: 100%
3st search result: 100%
4st search result: 60%
5st search result: 50%
6st search result: 40%
7st search result: 30%
8st search result: 20%
9st search result: 20%
10st search result: 10%
It is important to note, however, that Google Ads ads are specially marked and stand out more than the organic ads.
Read more information about Google Ads below.

An individual offer for support and optimization is completely free of charge and non-binding!
Scope of services Google AdWords campaign optimization:
Analysis & optimization for your existing Google AdWords account or optimized setup of a new AdWords account
Planning & creation of campaigns based on the search terms relevant to your company
If necessary, we structure your complete Google AdWords account
Targeted control of your campaigns (Google AdWords support)
Manually generated ad texts that are highly relevant and guarantee a high conversion rate (purchases, inquiries, leads)
Linking Google Analytics for careful evaluation of AdWords campaigns, landing page analysis and funnel navigation results
A/B split tests for better CTR and AdWords Quality Score
Tests and analysis of your landing pages + reporting for conversion optimization = turn visitors/prospects -> customers
Constant adjustment of the keywords/search terms based on the real search queries
Budget monitoring and optimization
Explanations & support optionally possible
Request a free offer now:
Google AdWords explanation - the most frequently asked questions and basics
What is Google AdWords / Googel Ads Platform?
Since 2000, Google has offered a system for placing ads. The ads can consist of text, images, videos and products. Alternatively also in combination. For the placement in the Google advertising network you need a Google AdWords account for ads or for easy management as an express account.
After almost 18 years, after many changes and innovations, Google AdWords has become the uniform system: Google Ads. Read me about the whole Creation of the new Google Ads platform.
The Google Adwords Keyword Tool is an aid for finding the right keywords. Matching keywords can easily be sorted into lists, saved and imported into campaigns and ad groups.
run google ads can happen in 2 ways. Either you place an ad and pay per 1000 impressions (views of your ad) or per click on the Google AdWords ads. In most cases, pay per click makes the most sense and is also the default. Depending on the targeting, you can enter a maximum budget per day and also set limits for clicks, impressions and a time period.
Google Adwords Support is unfortunately no longer available for end customers. However, as an agency, we have the opportunity to speak to a real Google employee by telephone and e-mail. This also distinguishes a professional partner. In most cases, 99%, we as a service provider can identify errors and fix them ourselves.
Google AdWords Agency means specializing in the field of ad placement, correct target group definition (targeting), structure development and conversion tracking. With more than 200 factors and well over 3.000 functions, Google Ads is no longer a system for a quick start and an independent start. In 99,9% of all cases, more money is initially burned than it brings. Choosing the right service provider is all the more important AdWords support, consulting and management.
Google ad costs and Google advertising costs are determined by you. However, in order to be placed in the first places depending on the industry, you will be shown a predicted minimum amount per click, which you should ideally surpass in order to achieve top placements. This is also called PPC Marketing. There are automatic bid adjustments or the option to set manual bids at any time. Of course, maximum costs per click can also be defined.
Google AdWords campaigns creating is quite easy via the system. However, it is important to have the right structure and the right settings right from the start, as these are decisive for success at the campaign level. When you place Google advertising, the right control of the processes is extremely important. If hard facts are ignored, the quality factor suffers and you pay more money for the same click!
We would also be happy to offer you one Google AdWords Seminar/Training
Would you like to know keywords in advance and have a keyword analysis? We are happy to offer you one Professional keyword research + analysis