Classic media – print products with a twist from an agency that can do it
Printing and printing service provider for business cards, flyers, posters, brochures and much more. Boring and lackluster was yesterday! Experience new processes and quality at an affordable price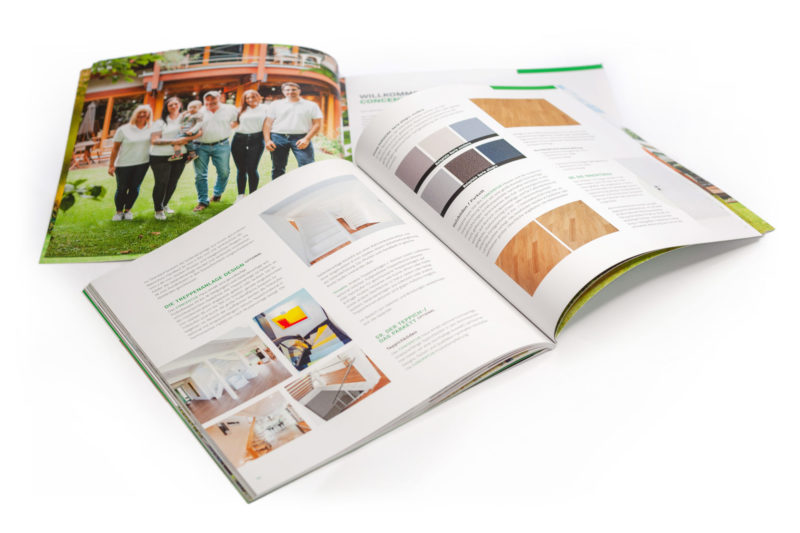 products, like Flyer, brochures, business cards or posters present your company and your services or products impressive and palpable. They transport the important information with a focus on the objective and target groups. They are the right medium for direct customer contact or as an advertising mailing, especially for sales promotion measures, special campaigns or events. We offer you professional implementation of classic print media, such as flyers, leaflets, brochures, business cards, mailings, posters, business reports and much more. As an agency with long-standing business relationships with regional and national printers, we get very good conditions and can produce quickly and appropriately for every budget. As a modern print service provider, we also offer Express and overnight printing for certain printed matter.
When selecting the printers, we pay attention to the use of the appropriate technology in order to produce cost-effectively, whereby the Quality at the top stands. We advise you on special finishing options that emphasize and underline the value of your product. We can also print on request sustainable and climate neutral.
Read more graphics and printing and to signmaking.
Your printing shop for business cards, stationery, flyers, posters, brochures, stickers and much more.
Request a non-binding offer now.