Advertising & online marketing + recruitment for Natursteinwerk Wiebe
As early as 2021, as an advertising and marketing agency, we were able to sell the generation company Wiebe Natursteinwerk from Halver as part of a comprehensive Workshops advise and convince from the basics to specialist knowledge to the practical optimization approach. In 2022 we will have one new website with optimized structure and search engine advertising + search engine optimization (SEA + SEA = hybrid strategy) started.
Within a very short time we were already able to visibility in the paid as well as organic area of ​​the search engine increase significantly and generate requests: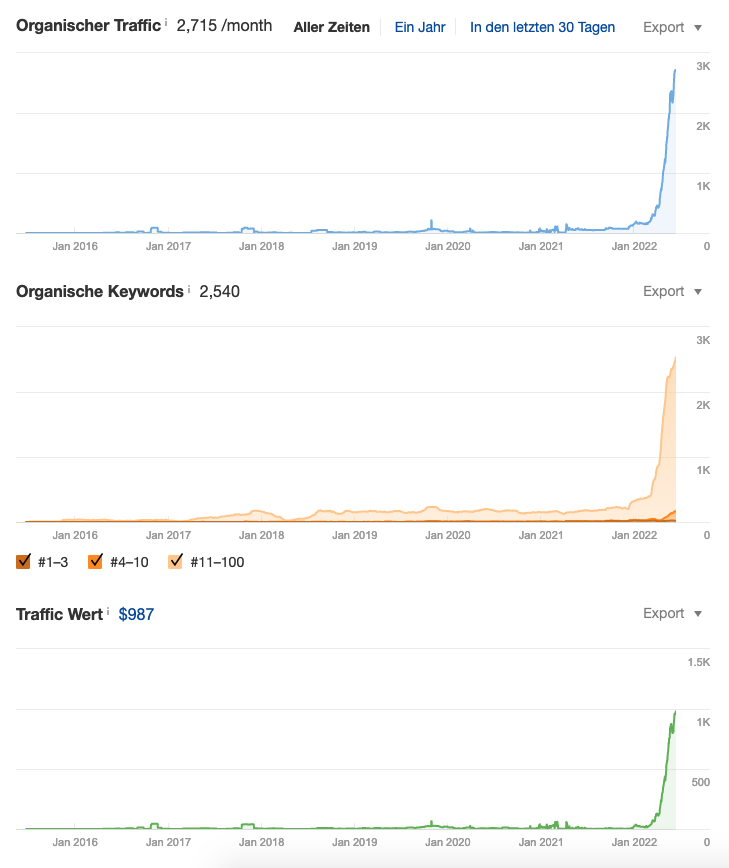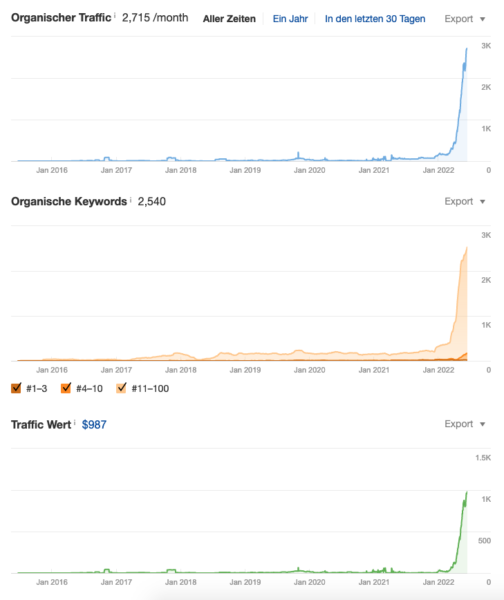 We also support Wiebe successfully with the Employee recruitment through e-recruiting (also called social recruiting).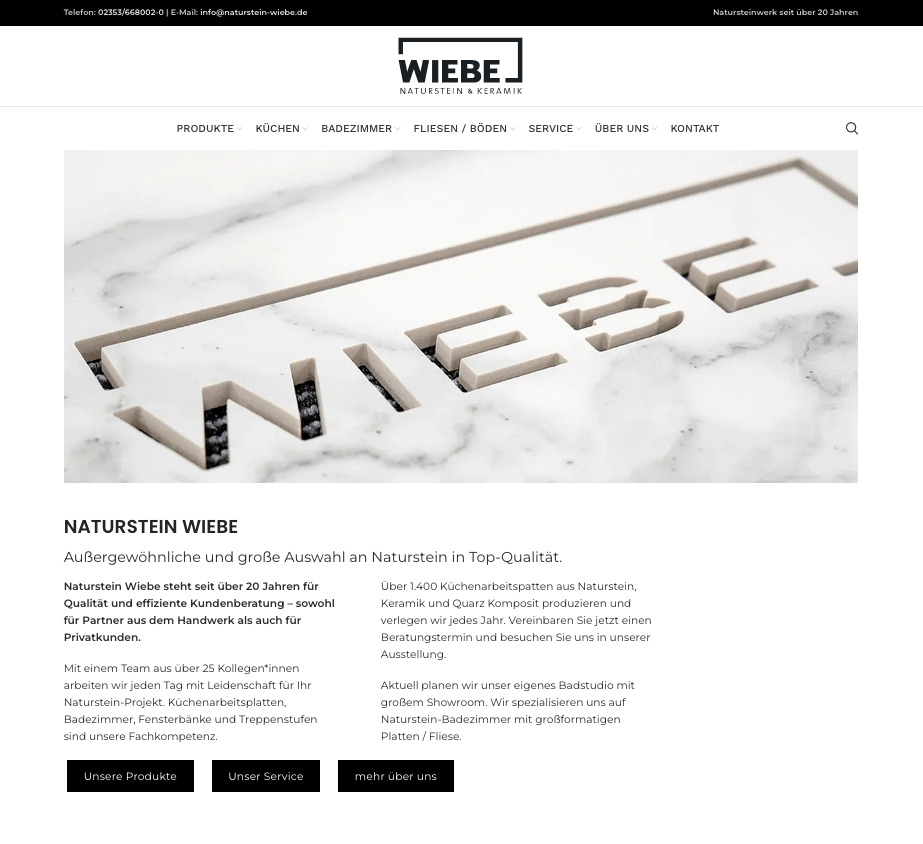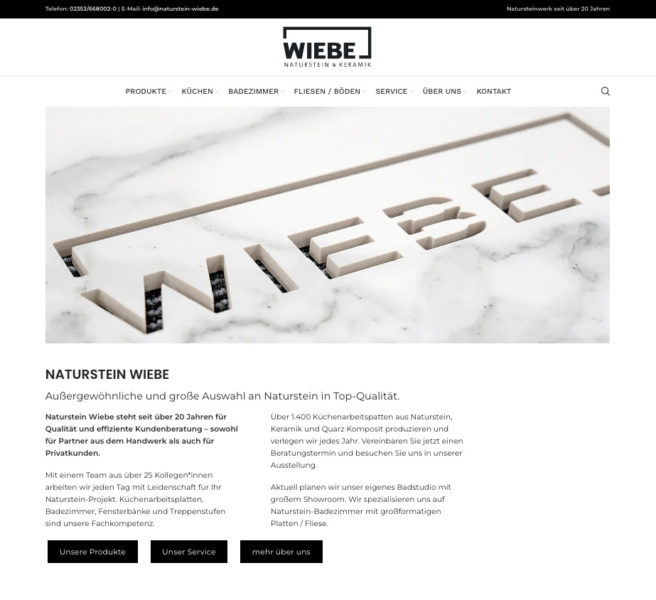 Would you also like to see your specialist company professionally presented and optimized? Please do not hesitate to contact us: