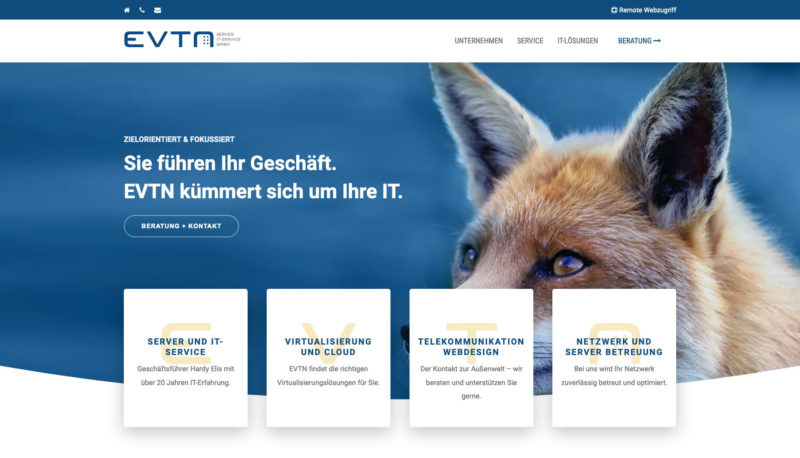 EVTN IT & IT Service | SEO, SEA & Social Media
IT and EDP are part of everyday life, privately and professionally. It is all the more important to have a partner at your side who really knows what he is talking about and where the customer is not a number but is perceived as a person with a technical problem.
Hardy Elis from EVTN offers as a personal EDP ​​& IT service provider from the Rhein-Sieg district regional (Cologne / Bonn) and national service on site or remotely for all problems.
We support them with SEO search engine optimization, SEA search engine advertising and remarketing via social media ads.
Would you also like to have your website professionally optimized? Inquire directly now: