Relaunch & online marketing for Ritter blankets – natural hair blanket shop
Natural hair blankets made in Germany are a rarity and we, as an advertising and marketing agency, are all the more pleased to have been able to look after the traditional company Ritter blankets since 2020. The family tradition began in 1766 and is still carried out today in Weil der Stadt.
Starting with a shop relaunch and a dynamic dealer search, we attach great importance to the clean and sustainable search engine optimization (SEO) as well as the very pointed one based on the target group Search engine advertising (SEA). Due to the ongoing support from our marketing experts, our services also include shop optimization and the most important topic of sales psychology with conversion optimization.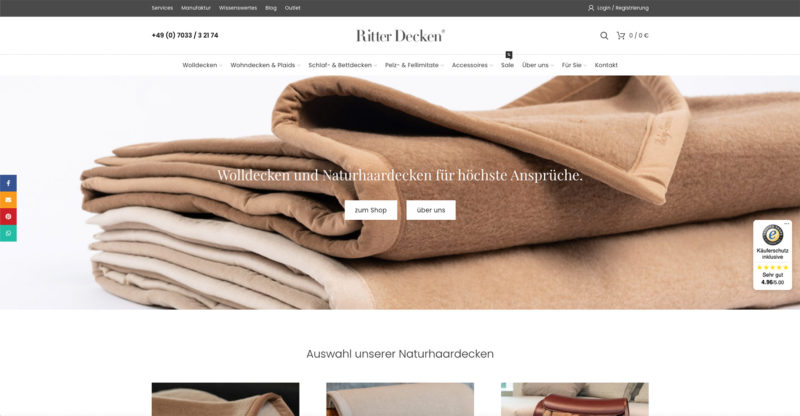 Would you also like to have your own high-quality online shop, create a new one or have it optimized? Inquire directly now: