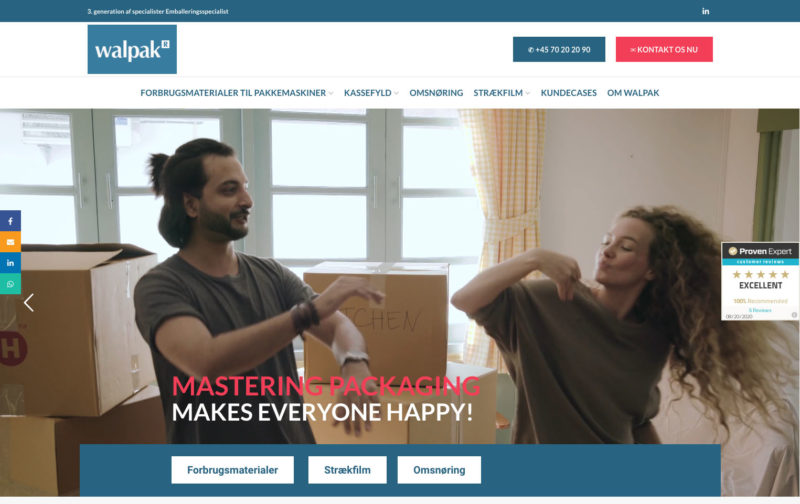 Walpak | The packaging professional from Denmark
Everyone needs packaging and packaging material such as cushioning film, stretch film, packaging paper, etc. In the commercial sector, it will only get bigger, heavier and faster with packaging machines and the corresponding consumables.
Walpak from Denmark combines packaging machines and their accessories and maintenance with corresponding packaging material for private and commercial use.
We did the relaunch of the website in Danish as well as a one-time search engine optimization + ongoing Google + Bing Ads optimization and take over the further care, maintenance and marketing advice.
Would you also like to have your national or international website professionally created and optimized? Inquire directly now: