Search engine advertising - SEA agency for Google AdWords, shopping and display advertising + Bing - consulting, concept & implementation
Like many of our customers, you have chosen to advertise on Google, Bing or other search engines in the form of AdWords, Google Shopping, text ads, display banners or YouTube video ads. We can help you to find the advertising space (placements) that is relevant to you, to optimize your campaigns, the feed and the budget, and to plan them effectively.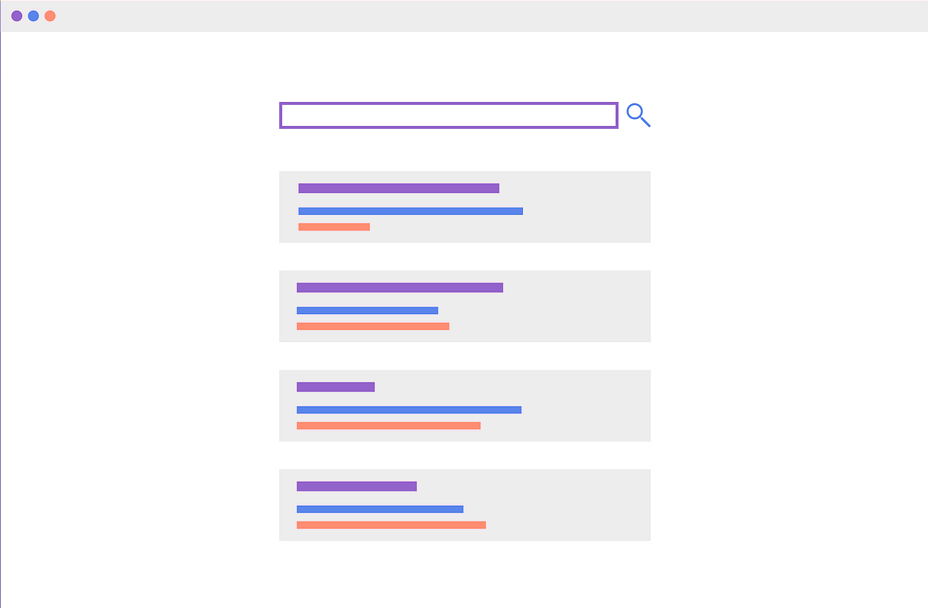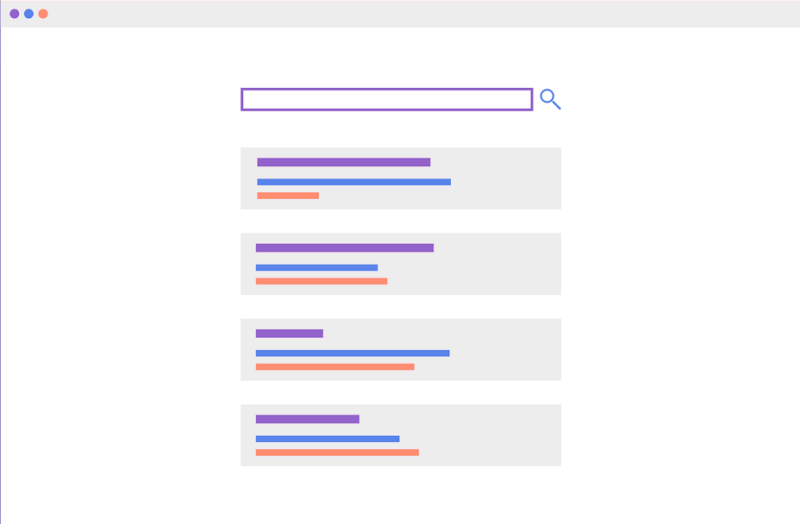 For years we have been warning Google AdWords, Bing Ads and general online ads not to be used purely to burn money. Of course, with a monthly budget of €300, a customer can get away with it, but is it really worth it? Most of the time the answer is no. For this reason, you are probably reading this text about our offer as well SEA agency from Bergisch Gladbach near Cologne / Bonn and Munich.
It is not for nothing that agencies throughout Germany and the Google Support support on. Google AdWords (Ads), Bing Ads (Microsoft Advertising), Google Shopping, Bing Shopping and Co have grown so much in recent years that a layman can usually only lose. Even automatic adjustments to bids and capping budgets don't help here!
Of course, the same goes for Ads on facebook, instagram and other social networks (social media ads) outside of the Google advertising network. As an SEM agency (search engine marketing) and online marketing agency, we help you with the entire marketing mix.
What we offer you as a SEA agency for professional search engine advertising & SEA marketing:
Google Ads agency consulting and strategy development
Optimization of existing accounts, campaigns and ads
Create new Google AdWords and Google Shopping feeds
Generation of text ads, DSA campaigns, XML feeds and automatic product ads
Creation of banner sets, HTML5 banners etc. (banner advertising – display ads)
Management of campaigns over a longer period of time
Monitoring and adjustment of budget and advertising periods
The special thing is that we also think outside the box and always look at the overall project.
SEA Agency & Marketing with advice for effective ads with strategy
We are your best combination SEO SEA agency as a hybrid strategy with expertise for Germany, Austria, Switzerland and Luxembourg. We do not only do Google Ads (AdWords) and Bing Ads / Microsoft Ads, but also offer an almost full service in-house and through our network.
We may not be from Berlin, Frankfurt or Hamburg, but we are well represented in Cologne and Munich 😉

Google AdWords, new Google Ads, is probably the best-known and largest advertising network and, in addition to organic search, offers a perfect platform for all content and is a very good addition to Content marketing and SEO. In addition to suitable keywords, campaign structures and quality factors, the target group definition is very complex and detailed here.
Google Shopping offers the best advertising opportunity in the Google network for online shops. With the integration of an optimized shopping feed (XML), you guarantee the best possible placement in the price comparison.
For both types of ads, we constantly take on the analysis and optimization with a transparent cost/benefit structure.
Remarketing & Retargeting is remembering and tracking potential customers after the first click. Often the purchase only comes about after the second or third click. With remarketing, you follow the visitor with suitable ads on the web, so that the probability of a new click is significantly increased.
We help you to convince and not only to generate clicks, but also to make sales, leads and prospects -> customers.
Real Time Advertising (RTA) means automatic display advertising in real time and related to the specific search query. With professional campaigns, we can display your site to your potential customers and interested parties on many different topics. Using our ad management, we keep an eye on your budget, the placement of the ad and the time period.
Facebook and instagram ads also offer suitable targeting options.
Your AdWords agency for SEA from Cologne & Munich for search engine advertising & marketing made to measure (search engine advertising agency)
Let's work together to find a sensible framework for your advertising budget. Save yourself expensive experiences and outperform the competition with a lower budget and a high quality factor.
That's what customers say to us as SEO- and SEA agency:
AdWords agency prices and our SEA packages
With the right SEA agency and advice / consulting, through analysis and optimization to success in Germany, Austria, Switzerland or Luxembourg
As almost Full service online marketing agency belongs to SEA advice and the Consulting for resorts to our daily business. Most errors are based on a non-existent or incorrect analysis of data. Since search engine advertising is based purely on data, a SEA optimization only possible with a healthy and extensive database through Google Analytics, Tag Manager etc.
By the way, the SEA costs can be minimized with the right strategy!
SEA Marketing & SEA Strategy with us as Google Ads (SEA) agency since 2010

SEA marketing is part of the online marketing mix. SEA (English for Search Engine Advertising) is the targeted booking of advertisements in the form of text, images (display) and video in the search results Google, YouTube and Bing, as well as in the case of display advertising in the Google search network (partner sites of Double Click and AdSense).
As a rule, campaigns with CPC (cost per click) are booked in the administration system in order to then pay an amount per click on an ad. It is limited by a daily or monthly budget.
The advertising budget is divided based on SEA campaigns in the respective ad manager. be grouped under Ad groups familiar with the Keywords and various keyword options as well as matching one or more ads (text, image or video).
Aim with one SEA strategy to be present as efficiently and effectively as possible for the right search queries once or several times for the searcher.
Remarketing or Retargeting ensures that prospects become customers (leads) or buyers (sales).
With the right strategy for the right target group and the right one SEA optimization Ads campaigns are becoming more effective and when on Conversions or Sales is optimized, a corresponding ROA (Return on Adspent) or ROI (return on investment) can be measured and optimized directly. Simply put, we are talking about a factor that says that if I spend 1 euro, I get X euros in sales back.
As an SEA agency, we offer not only advice but also an analysis of the current status of existing measures and the corresponding optimization.
SEA text ads
Digital text ads are the basis of the ads in the search results (SERPS) on Google, Bing and other search engines. With dynamic and responsive text ads, we can let the algorithm learn to get the most out of search engine advertising.
Image ads (static & responsive)

Pictures say more than a thousand words is not just a saying, but also a very efficient SEA strategy via the Google Display Network to increase brand awareness and also to turn interested parties into returning visitors via remarketing.
Video Ads (YouTube Ads)
Video ads on YouTube are becoming increasingly important. YouTube is the second largest search engine in the world and belongs to the Google group. For very low CPCs, placement for holistic positioning is possible here, before, in and after the actual videos.
SEA Training & Workshops
You want the topic of online advertising and search engine advertising in one SEA training and a Workshop learn for your company or agency yourself in order to be able to apply it? We have been offering comprehensive SEA training courses since 2016 and are looking forward to Online marketing workshops with a focus on SEA and SEO specialized.
Contents include our hybrid strategy, the interaction of SEO & SEA with optional social media ads, as well as the basics for SEA, the right account management for CPC, CPM and targeting as well as the control of KPIs, analysis and evaluation of campaigns.
As an SEA agency, we offer over 10 years of expertise and an advertising budget of several million euros.
We also offer individual workshops as webinars depending on the area of ​​application, industry and main topic.
SEA Reporting (Datastudio, spreadsheets with your individual KPIs)
Regardless of whether you only look in the ad manager, have manual reporting or are still asking the "crystal ball" whether advertisements and campaigns are running profitably, we offer affordable solutions for SEA reporting with Google Datastudio, spreadsheets or even completely individual KPIs.
We can automatically set up these reports, segments and reports for you once or manually with tips for optimization and further analysis.
Creation of SEA landing pages for more leads & sales
Ideally, you need one for every advertising campaign extra landing page as landing page for the purchased visitors. Ideally, the promise and the statement are fulfilled directly on the page after the click (CPC).
The goal of an SEA campaign with analysis and optimization is as possible high conversion rate to have. Appropriate content, relevant and well-prepared topic blocks and a clear call to action are particularly important here.
As an SEA agency, we offer a first-class service for that run google ads, so you one of us Have a high-conversion landing page created be able. In an initial analysis, we look at existing landing pages in your system and check their relevance to the SEA strategy. Depending on the content management system, we can then adapt the content and presentation and thus optimize the conversion rate and get more out of the advertising budget.