SEO Relaunch support & implementation for websites and Online Stores
New website or new online shop? Just switch and you're done? Unfortunately, that is very often not the case! A cleaner SEO relaunch should ALWAYS go with you Accompaniment, Concept and defined redirects (detours) are carried out. Planning and the right technology are crucial here. We'll help you!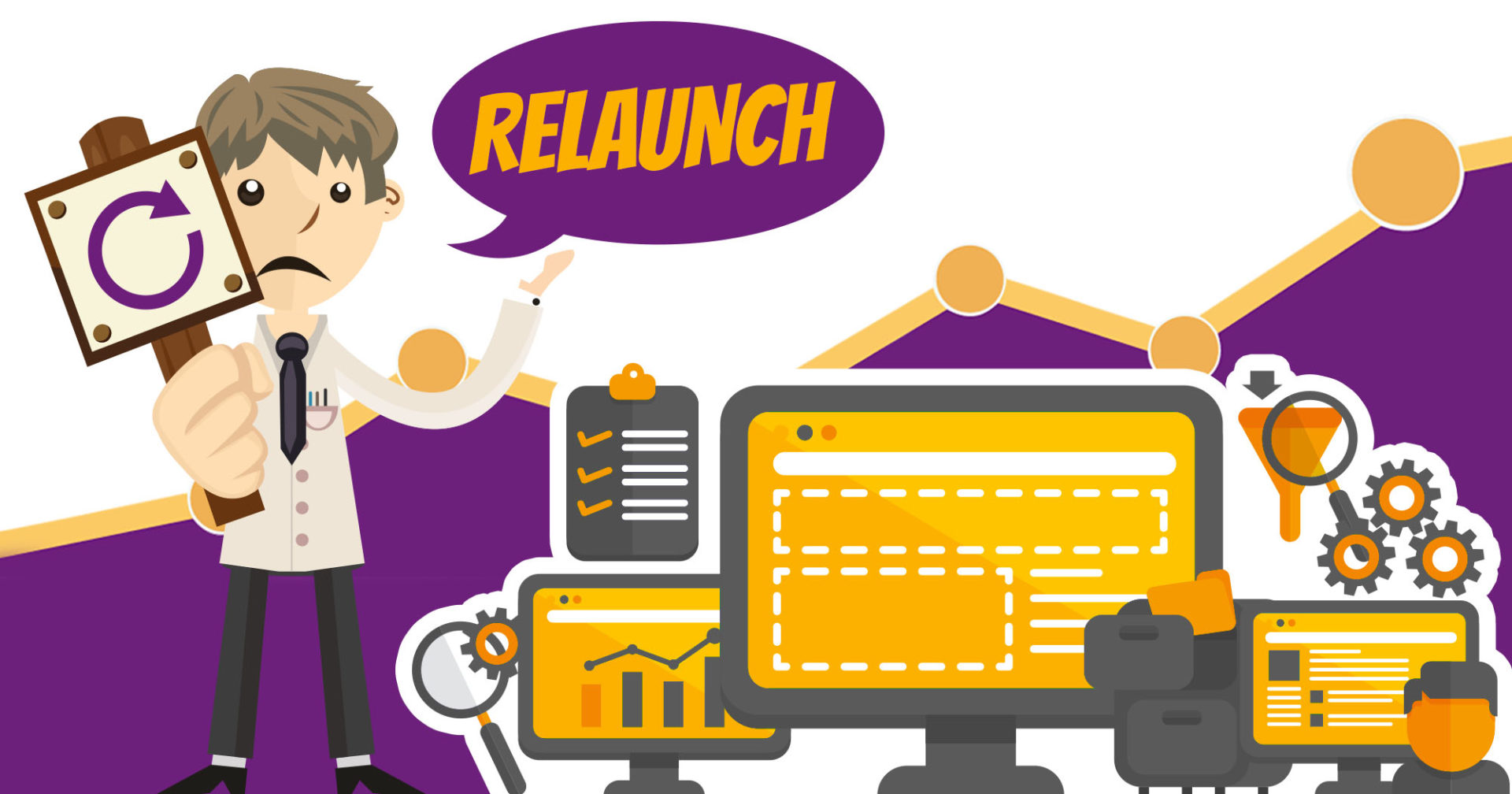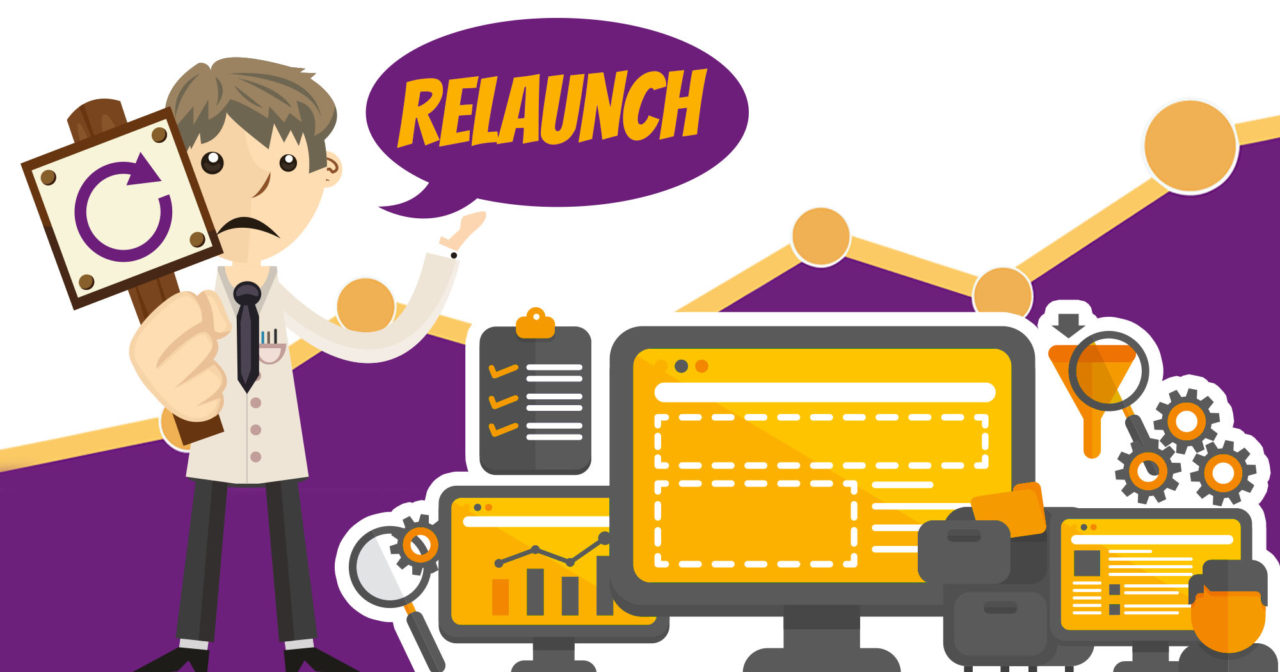 The website relaunch for the homepage and online shop – SEO Relaunch service for a top ranking with search engine optimization
With more than 10 years of experience and over 1.000 web projects, we have seen such moves, conversions and relaunches on the web. Sometimes things go well, but often something goes wrong and the result is a direct loss of ranking
Let's first clarify the terms and facts:
What is a relaunch and what does relaunch mean and what is the definition (meaning)?
Relaunch, in German = relocation/conversion, includes the activation of a new website or online shop on the same domain/URL (www address) where content already exists. The design was often modernized and the CMS or shop system was technically updated or even a new system was used.
Synonyms for a relaunch can also be: Relaunch/Relaunch, Relaunch, Redesign, Relaunch, Relist, Reboot

Differences between the pure design relaunch and the technical relaunch when switching to a new CMS, online shop system or connection to a WaWi (merchandise management)
Another example of what can happen without relaunch support and without a supervisory authority. 98% traffic loss from within a week with a new site and new shop (fortunately not our customer!):

If only the look, i.e. the web design, is changed, the structure, structure and positioning of individual elements are usually checked and checked to see whether the HTML is clean, valid and SEO-is compliant. For a consistent or better Google ranking, the correct marking of headings with H tags, P tags, li elements and the use of strong tags is important. Likewise, no elements should be hidden. The responsive design, i.e. the mobile view, must also be cleanly accessible and run in almost all modern smartphones. Mistakes should be avoided here!
If a completely new system is used, the permalink (link in the address bar) as well as speaking links and the main navigation are added to the frontend, i.e. the interface that visitors see. The navigation at the top of the page is the entry point for Google, but also for the visitor to each page and webshop. This must be clearly defined and self-explanatory. A precise check is necessary for mega menus or large navigations. Mistakes are also punished directly here.
Relaunch of the online shop
There are many other factors involved in a web shop. The main sources of error are a changed categorization, conversion of filters and parameters as well as changed page navigation (1,2,3,4,5 etc.). From a technical point of view, an online shop needs significantly more, often 5x as many, redirects (301 redirects) as a normal website or portal.
The redirects of a website & webshop
Without redirects, nothing works with a relaunch. Old URLs must redirect directly to the new address. Filters and parameters must be recognized and lead to the same product listing. Dynamic redirects and well-configured .htaccess files (Apache) help to find a timely solution for large amounts of data.
Technical requirements for systems and platforms
Almost all modern homepage and shop systems offer redirect fields or their own plugins for relaunch redirects. These definitely include: WordPress, WooCommerce, Typo3, JTL Shop, Magento, Oxid, Drupal, Joomla, Craft (CMS system comparison by ryte). Automatic forwarding plugins can often be very helpful. The 404 log file then tells you the links that have to be adjusted manually.
Otherwise access to the .htaccess via FTP and a text editor always helps. However, code knowledge is absolutely necessary for this and should only be carried out by a professional.
This also includes avoiding duplicate content through canonical tags and analysis, evaluation and testing.
Relaunch marketing concept & project plan
A relaunch website planning with checklist and project plan is essential. What sounds big at first can only take a few minutes for small sites. Planning with a checklist to tick off is most important and must be created BEFORE the changeover. With the relaunch, the checklist is then processed and nothing is overlooked. This is how every new start succeeds, from small to large, whether it's a homepage, portal, blog or shop.
Zum relaunch marketing also includes a scheduled announcement before the changeover in the social networks, via newsletter and for larger companies and sites also as a relaunch press release (online PR). This way you get more traffic beforehand and can evaluate better afterwards and, if necessary, generate sales, acquire customer data and collect feedback.
A clear recommendation from us! We would be happy to advise you on the right one SEO Relaunch without ranking and traffic losses.
To contact form
After the relaunch:
After the changeover, it is very important to point out the new website to Google and Bing, as the largest search engines, so that the index is updated and the technical one is updated as quickly as possible SEO-Get feedback.
The following is important for this:
Trigger Google Crawler
Submit new sitemap + update property (link).
Change filters and parameters directly with
Check robots.txt
Test "As retrieved by Google" for multiple pages
Observe the new website ranking after 7 days at the latest via Search Console (webmaster tools) and, if necessary, Sistrix
Our relaunch checklist for websites & web shops

With our checklist for a smooth website relaunch, you can switch your new website or online shop worry-free. As in a simple specification, these understandable four A4 pages accompany your website relaunch. You can also use this checklist as a Web shop or website relaunch project plan use.
Our SEO Relaunch support includes:
Analysis and evaluation of the initial situation (actual state)
Development of optimization options for a new web design or review of a stand
Advice on software and hosting
Market and keyword analysis
Creation of relaunch project plan and individual checklist
Backup and, if necessary, migration of data
Checking, monitoring and controlling of the indexing
Development of content strategies and optimization of the conversion rate (CRO) to expand the acquisition of contacts
Location SEO & Social SEO
Comparison: Before | Afterwards with evaluation
Keep an eye on visibility and ranking
Quality analysis and technical control
If necessary, individual adjustments after initial analysis
We accompany the entire relaunch process and also offer optimizations for a sustainable ranking.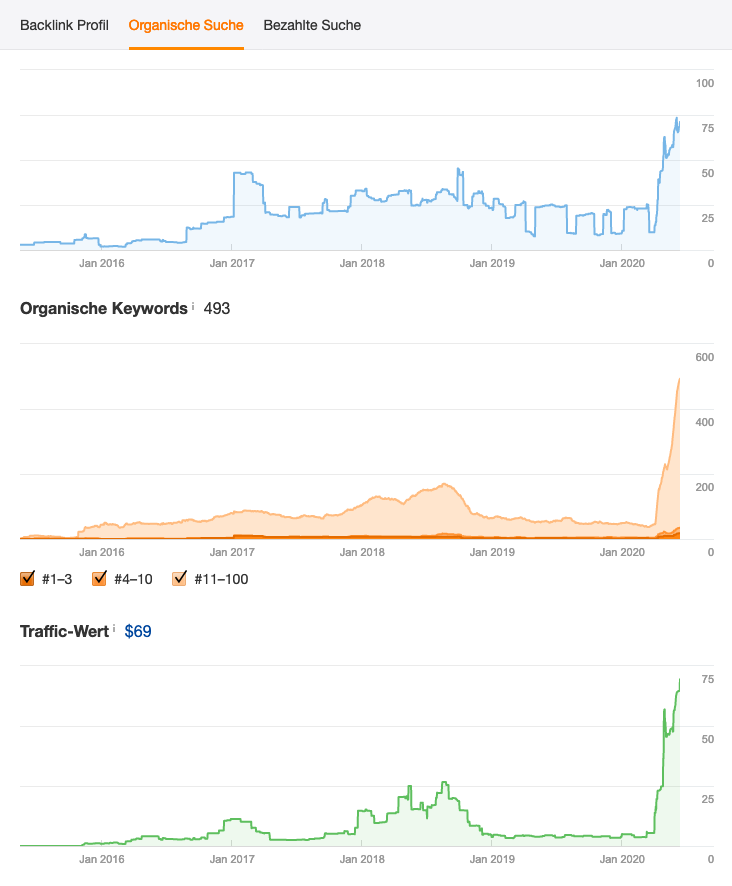 The result of a clean relaunch of a medium-sized industrial company with customers worldwide
This site advises, helps and includes topics such as:
SEO relaunch
website relaunch
relaunch website
website relaunch seo
relaunch website checklist
website relaunch seo checklist
seo relaunch checklist
launch seo
homepage relaunch
relaunch homepage
website relaunch concept
relaunch website
checklist website relaunch
project plan website relaunch
relaunch website planning
relaunch of the website
what is a relaunch
website relaunch concept
web relaunch