Advertising and marketing agency for the big picture –
Services and expertise you can trust
We work unconventionally and always solution-oriented because we are different. Efficiency and high quality at a fair price.
What is of benefit to you and your customers is also of benefit to us. We don't see ourselves as idealists, but we work innovatively and sustainably with short distances and a clear information base.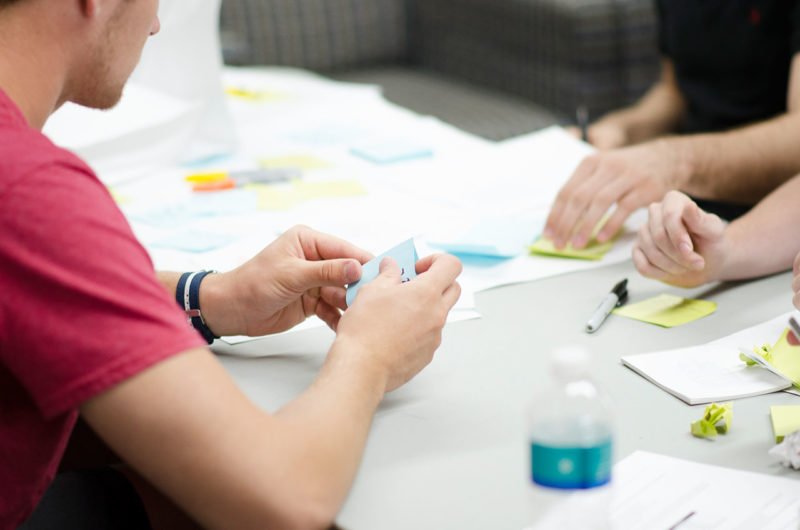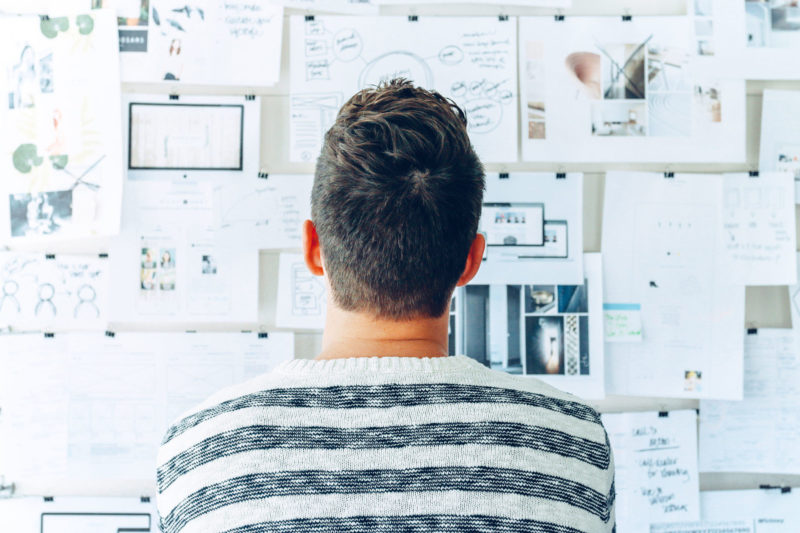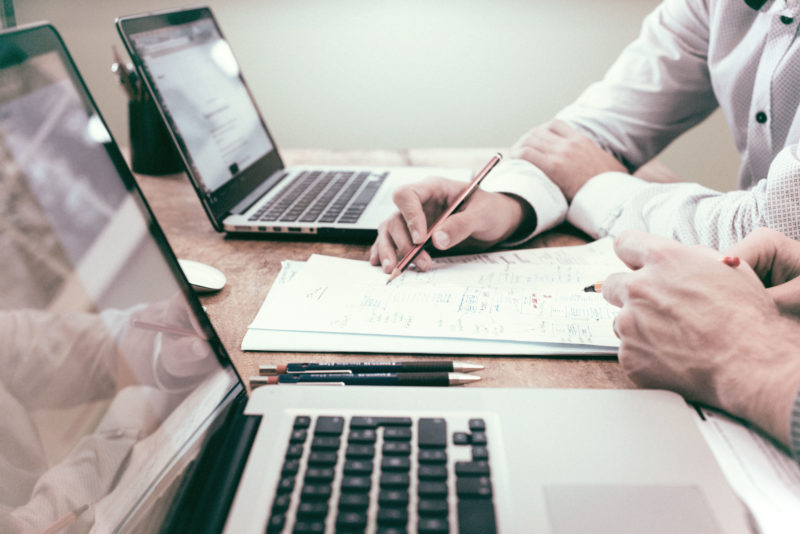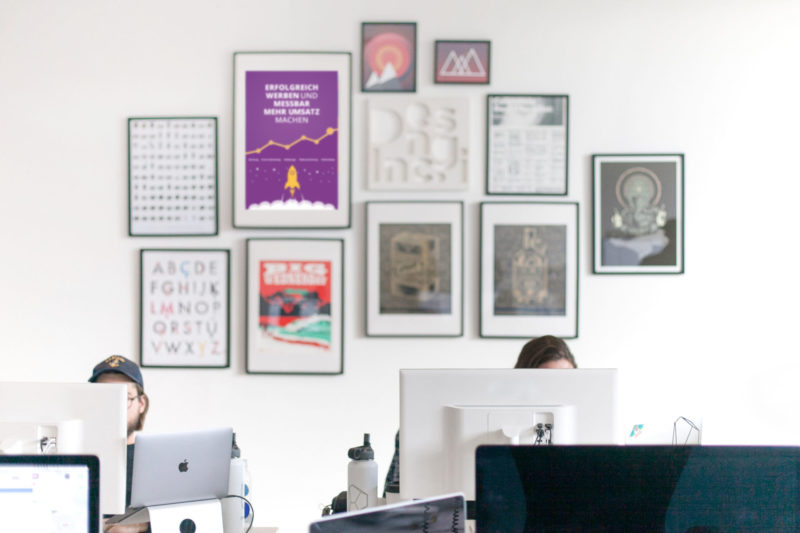 Consulting & conception
pictibe is different and will remain different. It was not for nothing that we included management consulting in our portfolio in 2017. No matter whether sole proprietorship, SME or joint-stock company. In the age of digitization, Industry 4.0 and modern fast media, processes must be brought together and pursued as a unit. We can say with broad shoulders that we are equally proficient in classic media as in digital media and that we always see the marketing background with maximizing sales.
Trends, ideas and innovation also flow into our services. It's not for nothing that big agencies book us as Whitelabel service provider for advertising, marketing, design and programming.
Oh, and one more thing: We always think outside the box and are open to every word.
Read why others have trusted pictibe for years
In terms of SEO and online marketing is simply great! This advertising agency convinces with expertise and an incredible range. Together with pictibe we are responsible for the topics website (conversion optimization), search engine marketing (SEA and SEO) and recruiting and quickly achieved success. In the future we can also imagine bringing our online shop forward with pictibe. pictibe is a clear recommendation for everyone who is looking for increased sales, more customers and more sales!

As an agency, we are always looking for customer-specific solutions that we implement in a competence network. We also have to realize that some service providers find it difficult to specifically address the current needs of customers. With pictibe we have found a realization partner who is willing to implement the project according to the wishes of the customer and to accompany us as an advisory partner.

Great service and very fast contact - Mr. Ibe accompanied us very well with the introduction of a WooCommerce checkout system. He supported us quickly and easily in all adversities. He has also shown himself to be a competent contact for everything to do with our homepage, who was available in many areas with tips, tricks and technical support.

In 2011, pictibe launched the homepage of the parent initiative "Die Maulwürfe e. V." was created and the requirements of the association implemented. The greatest challenge was to create a serious but still adequate website for a daycare center. Mr. Ibe solved this very well with the layout and the image elements. The further maintenance of the website is his responsibility Club Many thanks for creating the page and also for familiarizing yourself with the maintenance.

Super fast service and very competent creative, technical and conceptual advice! Thank you for the cooperative partnership. We definitely recommend pictibe!

An optimal course to understand what is crucial, from the first to the last click. In many freely available tutorials or even paid ones (Udemy), you usually learn what you already know... The generally applicable instructions, which, however, will be out of date again next week, or so specific that they won't work for your own applications. This course is about concrete hints and tips & tricks that you can only find out in a fully professional agency!! What everyone is looking for on the Internet is here, chronologically, simply explained and 100% application-related, live on the screen!! The simple explanations and the good structure of the course give you a detailed overview of relevant topics from the start. As a complete beginner, the subject of FTP and folder structure or HTML/CSS basics may be relevant. a bit complicated, but not nearly as demanding as most YouTube tutorials... A recommended course for anyone interested in good web design.

As a hotel and restaurant, we depend on our external image. Florian Ibe supported and advised us right from the start and optimized and produced numerous printed matter at fair prices. We especially liked the idea of ​​the films. That really did something. The website with its own booking system has made our work particularly easy. pictibe's work is really good and we are very satisfied. The response from great films and photos is very good.

Absolutely to recommend! Everything at a glance. No dismembered video course. A good investment! I always looked for tutorials and videos that gave me insight into the correct installation of WordPress and templates. Since I don't create websites regularly, I forget a few things and then go back to looking for all the videos and tutorials - tedious! Now I just decided to buy this course and am pleasantly surprised. I have a single link where I can find all the videos at a glance. I can go straight to the video I need the topic for - no more searching! As soon as I saw the course - I looked at everything at once 😉 - I immediately went through my websites and corrected banal mistakes and optimized a few things! I am grateful for this course. He is very successful and shows the most important basics with deeper insights using real examples to set up, maintain and expand websites cleanly and solidly from the ground up.

A lot of commitment, very flexible and brings good ideas of your own! I really enjoy working with pictibe.

We list by working with you very clear sales increases. we say" thank you very much"! We see great opportunities in working with you. Finally an agency that reliably delivers excellent work.

The company pictibe gave me the best advice as a founder and created an overall concept for a fair price to start with. In addition to a logo design, business cards, stationery and envelopes + stamps, an attractive website was programmed. The personal contact is still very pleasant and always open to suggestions. Value for money is very good. Numerous people have already found me via Google, where some orders have also been generated.

All-round carefree package with a competent contact person. Absolutely recommendable when it comes to any projects related to WordPress and WooCommerce.

Perfect and fast support. I can recommend pictibe without hesitation!

Our website has become great. The response is still positive after more than a year. From the advice on the implementation to the ongoing maintenance with great photos and an image film, we are very satisfied and can only recommend the services of Mr. Ibe. Above all, his uncomplicated nature makes working together very pleasant and appointments are binding and are not postponed.

Mr. Ibe has been taking care of our marketing for more than a year now and we are very satisfied. The new website went online in a short time and the updating and optimization is noticeable. The numerous ideas and possibilities that Mr. Ibe explains to us in an understandable way are particularly nice. Legal aspects are also always taken into account and usually implemented before the official announcement. The advice and support is therefore excellent. Communication is easy and most cases are dealt with on the same day. That's fun. Many Thanks.

Pictibe is the first agency that I feel thinks along with me. Gives impetus, makes suggestions. Furthermore, the prices are always fair and adapted to the marketing budget. Thanks to the cooperation with pictibe, our sales team no longer knows how to save itself from inquiries. In a nutshell: Fair. Competently. Kind.

Thanks for the top consulting over the last 6 months. And thank you for drowning because of the many leads. 🙂 All-round carefree package with a competent contact person.

Good ideas paired with expertise, ability and creativity are the strengths of Pictibe, with Florian Ibe in persona. Understanding the customer's language, my language, is one of his qualities that should be particularly emphasized. Precise and inexpensive are the outstanding properties. In an intensive, synergetic cooperation, a complete, consistent CD – print media with logo and slogan – including web design, of high quality was created. A recommended advertising agency!

As a small start-up, I received good advice here on how to plan my next steps in terms of media technology.

THE specialists in advertising and marketing! If you are looking for a competent advertising agency to really get your online marketing going, pictibe is the right place for you. Whether website, web shop, SEA, SEO, conversion optimization, .... Here you are dealing with experts. Clear recommendation!

This was also a very interesting and worthwhile workshop for us. Thanks for that! I particularly liked the way you presented yourself as a team with different approaches. From programming to marketing strategy to specific content, you appear very competent.

Great service, always friendly and you can tell that Mr. Ibe knows what he's doing! Thanks!!! I can only recommend pictibe!

pictibe has been looking after us since 2013 and we are more than satisfied. Great and fresh ideas, some changes and new approaches have helped us to become better known and a very good volume of orders since the start phase. The costs are always reasonable and it is definitely worth it for us. Communication is very convenient and the response is quick and uncomplicated. The new website with booking form is very well received and is used frequently. We and our customers thank you for this great implementation and look forward to continuing our good cooperation.

With the company Pictibe we have a workshop on the subject of online shops, Seomarketing, Google Analytics, Google Adwords, Social Media. In a comprehensible and understandable way, Mr. Ibe and Mr. Buks explained the above topics to us in the workshop, so that after this we had a better understanding of the online world. We worked specifically on our shop in the workshop and thereby further optimized it. Mr. Ibe and Mr. Buks convinced us with their expertise and pleasant manner. Our telephone impression of a binding, professional cooperation was confirmed by the workshop. We look forward to continuing to work together and after a short time we feel confirmed that we have now found the right agency for us that thinks for us, that has a good workflow and that supports us with passion, expertise and commitment.

We are very satisfied with the execution by pictibe, represented by Mr. Ibe. His initially reserved appearance with us gave no indication of his strengths. Pictibe responded very strongly to my ideas. Several good suggestions in terms of layout and content design were made and the right layout was quickly decided. Always challenging but never tiresome, for texts and image composition. Very fast, committed and on top terms!

With the company pictibe we have found a reliable and very competent partner in web design, online marketing, photography and video production for years. Advice, execution and price are in good relation to each other. It is a good feeling for our company to know that we can always contact Mr. Ibe able to contact. It is therefore quite clear that we will continue to trust in pictibe in the future.

Florian Ibe has been helping us for many years with his know-how in the creation of advertising measures, internet presence, marketing, etc., we can recommend him unreservedly, he works with commitment, high quality, quickly and inexpensively; we cannot imagine a better business partner; actually more than 5 stars (unfortunately the end of the scale) Mr. Ibe keep up the good work!!

Just great! Behind Pictibe there is not only a lot of know-how but also passion and lifeblood. With our online shop, we feel very well looked after and excellently advised - also far beyond the actual topics of the cooperation. Someone not only looks at their specialist area, but also looks beyond their own nose with commitment. We are very satisfied!

THE specialists for WordPress and WooCommerce! If you are looking for a competent WordPress agency, want to optimize your online shop with the help of experts, want to increase your conversion rate or are simply looking for an increase in sales, more customers and more sales, pictibe is the right place for you. Clear recommendation!

Florian Ibe and pictibe is just as professional as it is friendly - and explains with the patience of an angel for the umpteenth time when an IT dyslexic like me doesn't understand anything... absolute recommendation!!

100% recommendation. I am always amazed at how much you can achieve with online marketing. Every cent you invest can be recovered with a little cleverness.

Very good service! Technically absolutely top - gives very understandable & comprehensible explanations - friendly and an absolute expert in what he does! I can only thank you very much and recommend Mr. Ibe and his agency with a clear conscience!

We commissioned Mr. Ibe to revise our existing website. We are very satisfied with our new website and can now easily update all content ourselves thanks to the built-in content management system. We would like to thank you for the professional advice, the reliable work, the speedy implementation and the pleasant human contact. The price/performance ratio is outstanding! We would be happy to recommend you!

The Pictibe company has updated the homepage of TuS Untereschbach-Steinenbrück 1910 e. V. redesigned. After a short briefing, we were and are able to take over the ongoing maintenance of the website ourselves and at a convincing price-performance ratio. We are very satisfied with the work of the Pictibe company, as our wishes and specifications were implemented reliably and quickly, not only on our website but also on our new flyers. We are happy to recommend Pictibe to others.

I am very happy with their service and I think I have come to the right place. We will definitely use your services more often in the future!

After 2 years in which we did everything on our own, Mr. Ibe relaunched our shop and achieved better results within a short time. The support went well beyond normal levels. In addition to the great web shop definition and design, he also created great flyers, photos and videos at short notice. He also laid the important foundations for a marketing concept for the newsletter. Since Mr. Ibe is always available at short notice to clarify open points and also breaks new ground with his great ideas, we were able to expand our website after just 3 months.
Use our services and the service from over 10 years of experience.
Write to us or call us.