Setting or changing the WordPress home page is easy. As usual from the world's most used CMS, a WordPress page can be set as the start page in just a few seconds. Changing the WordPress start page at a later date is just as easy.
Set, change, set & define WordPress homepage in a few seconds
A quick guide to setting & changing the WordPress home page
If you are just starting out with WordPress, the first thing you need to do is create a Set WordPress page as homepage (Set home page). One of the great things about WordPress is that it's so easy to use. In this blog post we will show you how to set, define or change your WordPress homepage in just a few seconds! Below you will also find the explanation for one static or dynamic home page settings.
Note: These settings also work for the page builders: Divi Set start page & Elementor Set home page!
To change the WordPress home page, just go to Adminstration (backend). Settings > Reading and select the desired page from the "Show home page" dropdown menu. You can also choose to display your most recent posts on the home page by selecting "Your most recent posts" from the same dropdown menu.
Once you've made your selection, click the "Save Changes" button at the bottom of the screen to save your changes. That was it! Now, when someone visits your WordPress website, they will see the start page (homepage) you selected.
If you want to change or set the WordPress home page for the first time, simply follow the steps above and choose a different page from the drop-down menu. Once you've made your selection, click "Save Changes" and your new WP WordPress home page is set. Dead easy!
---
Defining the WordPress start page via the Customizer (option 2)
The above settings to set the WordPress start page is the simplest and most common variant and should always work. The customizer was integrated in 2018 as a precursor to the increasingly popular full-site editing and also enables global settings.
To do this, you simply have to go to Design > Customizer > Homepage settings > Use the selection field under "Homepage" > Publish in the top right corner:
---
---
---
Defining a video in English on the WordPress homepage:
Set the WordPress start page for some themes and define it separately
There are some themes that require the WP start page to be changed and defined in the theme settings. An example of this is this Enfold Theme*.
Incidentally, this is also the most common reason why "WordPress start page does not work" or "WordPress start page cannot be changed" is googled. 😉
What is a WordPress start page / home page?
The homepage is the first page that visitors to your WordPress website will see. You can set any page on your WordPress site as the home page, including a static page or post(s). Customizing and defining the WordPress start page is very easy with the explanation above.
What is a dynamic WordPress homepage?
As briefly mentioned above, you can also display current posts on your WordPress blog as a list, depending on the theme. This dynamic representation is the alternative setting to a static WordPress start page / entry page with solid content. Important: Of course you can also display dynamic content and blog articles on your manually created static start page!
Have questions about setting up or changing the WordPress home page? Let us know in the comments below!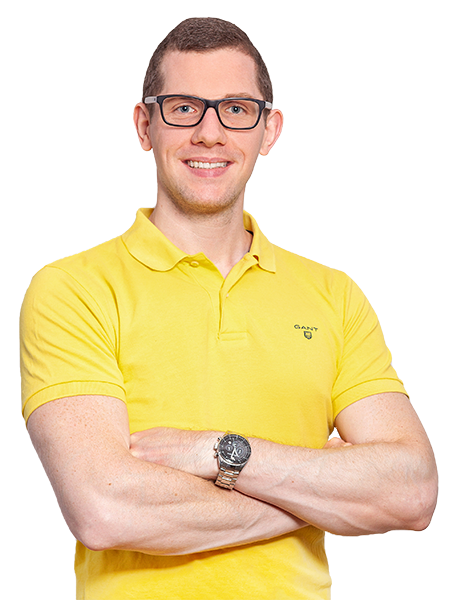 Florian Ibe
Owner
Inquire now and get advice without obligation:
---
---
Open contact form
Your contact person: Florian Ibe Owner
Personal advice
Fast response
Non-binding offer
Fixed package prices
WordPress homepage cannot be changed in the WordPress settings?
If you want to change your WordPress homepage, you need to do it through the WordPress editor. In the WordPress editor (backend) you can change the home page by going to the Pages section and selecting the Home page. From there, you can change the title, permalink, and home page content. Once you've made your changes, click "Publish" to save them. You can then select and display this page as described above.
That was it! You can now visit the new homepage of your WordPress website. Have fun!
The most beautiful WordPress homepages go with the following two themes: