pictibe Online social media management software for automation and automatic posting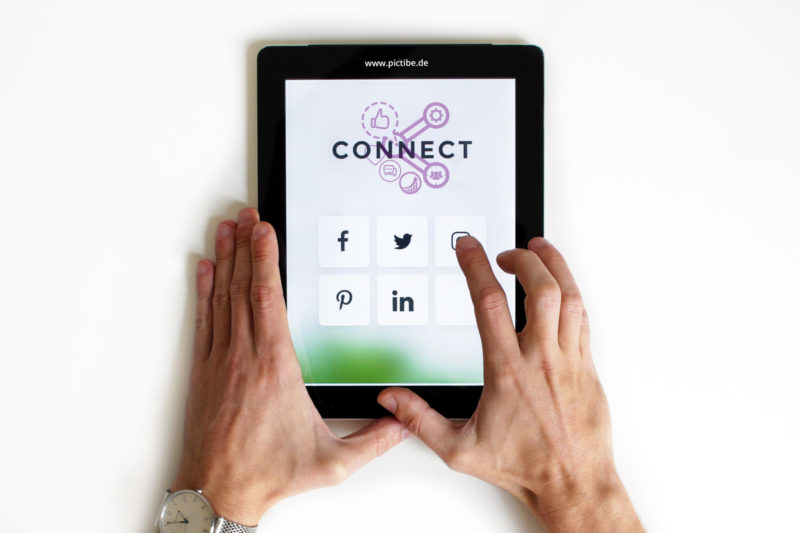 Benefits of our online tool for social media management and automation:
Processing purely in the browser online on the computer or tablet
Multiple accounts can be managed centrally (unlimited)
Facebook: auto-post, appointment for media, link, text to all facebook profiles, pages, groups!!!
Instagram: Auto-Post, Auto Stories!!!, Post videos, pictures and carousels for all Instagram accounts + ANALYTICS
Pinterest

: Auto pin, image, link, text for all accounts


LinkedIn: auto post, post video, image, text for all accounts
Twitter: auto post, post video, image, text for all twitter accounts
Google My Business (Maps): auto post, post video, image, text for all accounts


Automatic image resizing to fit Instagram aspect ratios (almost for any image)

Upload media to post or

Import the media (images, videos) from cloud drives (Dropbox, Google Drive)

Posts, galleries and stories about

Schedules with clear calendar manage

Control activity of multiple Instagram accounts at the same time

CAR ACTIVITIES based on

Set: Tags, Location, Followers, Likers, Commenters
tags and locations: Targeting by tags allows you to like and/or comment on media posted under tags or locations and/or follow users who have posted that media
Followers: This option allows you to follow users who follow usernames added in your settings (Followers of Usernames) and / or Like and / or comment on the latest media of these users. Besides, you can also target your own followers (all users who follow your Instagram account).
Follow: Allows you to follow users followed by usernames added in your settings (Followers of Usernames), like and/or comment on the latest media of these users. In addition, you can also target your own followings (all the users you follow).
Likers: This option allows you to follow users who have liked media added by usernames added in your settings. This includes the comments and/or comments on the latest media posted by those users. You can also target your own Likers (all users who liked your media).
commentators: This option allows you to follow users who have commented on commented media added by usernames added in your settings. In addition, you can also target and automatically comment on your own likers (all users who have commented on your media).

Automation for more followers and more reach on Instagram!

Instagram Analytics from the premium version
Online image editing = Image editor (as known from the Instagram app)
So you can manage all your accounts with one login and especially posting a post in several profiles at the same time with just one click. It saves you and your team a lot of time and you can Automatically schedule posts and stories, what a great added value and time savings offers.
Would you like to automate processes with our social media software?
Note (which many do not know!):
A post is only ever displayed to 10% of your followers and must have interactions through likes and comments within the first hour after publication. Only then will the other 90% see the post. By scheduling in the social tool, you can finally reach more people and automatically strengthen your brand.
Do you have a social media agency?
Perfect! Because this tool is already actively helping over 10 social media agencies to manage customers, to schedule posts, stories and posts and to continuously improve customer accounts and generate more reach on Instagram without much manual effort.
Social media has now become an essential part of marketing for almost all companies. But there a good one social media campaign costs a lot of work, is being taken up by more and more companies social media tools return. The tools allow you to automatically publish posts, like images and posts, follow accounts and have many other useful features for your Social Media Management.
Reach your destination faster with less effort. Because with that social media tool by pictibe you can finally realize the full potential of your social media strategy exhaust. With the Social Media Content Manager all social media accounts are managed at once. With intelligent and customizable automation processes, you have full control over a wide range of functions with just a few clicks. With less effort, the range will increase significantly for all channels and ensure greater awareness and new customers. That Social media tool takes a lot of work off your hands and will make your social media account one of the most popular profiles in your industry. You are welcome to try the functions in the free trial version of the Social media management software convince.
Many companies probably only use a few of the social media platforms because of the high amount of time and work involved. Most are only represented on two or three different channels such as Facebook, Instagram or Twitter. However, other platforms such as Pinterest or Linkedin are also very interesting for marketing. But even if you only use a few platforms, deployment is one Social media manager software extremely advantageous for your online presence and simplifies the entire administration. With the Social media organizer you no longer have to log into different accounts or consider different posting formats for different networks. Because with that pictibe social media tool everything is done with a single login. All task management and many helpful ones Automations for social networks are controlled centrally from your desktop. Even Instagram Stories can be posted from the desktop. Of the Social media content is created in advance with the calendar function and automatically published at a specified time. The tool thus facilitates everyday work, enables structured planning of a social media strategy and above all saves a lot of time. Old posts can also be reposted after a certain period of time and constantly fill your social media channels with content.
The social media tool offers the following advantages
Time savings through social media automation
All from one account/desktop
Automatically follows, likes and comments
Automatically post posts with the calendar function
More followers, comments and likes for your own posts and profiles
Increased reach and new customers
Clear social media monitoring
Efficient implementation of social media strategies
Hashtag lists and canned descriptions
Better ranking of your website through strong linking in the profile + long-lasting visitors (prospects)
The use of pictibe social media software is very simple. The program interface is kept clear and intuitive, so that you can find your way around and your planned without major problems Social media content as well as the whole Social media monitoring directly in view. Also planning tasks like Like function for Instagram or automatic posting to different networks is quick and easy to implement. Simply book the package that suits you and off you go. After connecting all your social media accounts with the Social media marketing software connected, you can control and manage everything via this login in the future. If necessary, we will take care of all the settings and give you valuable tips on how to use it. When everything is set, the Media manager software run all specified tasks automatically according to your schedule.
The use of our Social Media Automation brings you many useful benefits. The entire processes of social media strategy, Social media content and the Social media monitoring can be controlled and monitored together. Especially if you manage several accounts, it can quickly become confusing. Without a good one Social media tool you can get a bit confused there. To prevent this from happening, more and more companies are using their social media strategy with a suitable tool. Because it allows different Social media campaigns implement fully automatically. The planned campaigns and tasks can be automated weeks or months in advance. This includes not only the automatic mail tool for managing future posts, but also everything else such as automatic following, automated liking or automatic commenting for Instagram, Facebook, Twitter and more. The settings of Social Media Automation are diverse and offer many possibilities. Using hashtags, locations, users, comments and other features, the Social media automation Take on tasks such as liking, following or commenting for all accounts. Even Auto Instagram Stories are with the social media software is possible.
The automation of many functions not only brings clarity, but above all also saves a lot of time in daily work Social Media Management. You no longer have to worry about the different formats of Instagram, Facebook or Twitter. In the future it is sufficient if you start a new post with the Social media tool publish only once. The post is then automatically adapted to all social media formats and posted on all channels. But the entire workflow is also positively influenced. Especially with several employees, the agreement and implementation of the Social media marketing strategy much more efficient and easier.
The Social media tool provides a detailed Social Media Report with detailed click statistics and evaluation of user behavior for all platforms. the Social Media Analytics are easy to understand and provide a good overview of all events. This means you always have an overview of all important data and can organize future tasks and posts even more efficiently according to current ones Social media marketing trends implement. The detailed feedback is important because it is the only way you can see what your potential customers like and what they like social media strategy accordingly for good Social Media ROI to adjust.
Regardless of whether you want to set up your new social media accounts or are already successful in the Social Media Marketing are active: with our Social media tool the reach of the accounts can be increased exponentially. The tool automatically creates many new ones Followers for Instagram, Twitter, Facebook and other platforms. The auto-follow options, which are completely independent for more facebook likes and Followers on Twitter and other platforms. This automatically increases your reach and brings new customers to your company. The automatically distributed likes or comments also contribute to this, because they increase interaction and continuously ensure new likes and followers for your own accounts. You can literally watch yourself gaining new fans all the time.
The entire Social media automation ensures that the posts are published at the best times. As a result, the posts in the social networks are commented on and liked by a particularly large number of users, especially in the first hour, which significantly increases post interaction and reach. On many networks such as Facebook or Instagram, the posts are only displayed to a fraction of your followers. Either you can now turn on advertising to show the posts to as many users as possible, or you can take care of it Social media tool for best social media and lots of user interaction with the post. This automatically increases the reach of platforms like Instagram. Save yourself the annoying range restrictions and advertising costs for social media in the future. Reach all your followers and also new customers with the new one Social media tool.
The Social media marketing tools will take your social media to a new level. With useful features like that Social media automation or the Social monitoring tool all your accounts will get a significant increase in followers, likes and comments. the Social Media Applications revitalizes your accounts and ensures increased awareness and customer proximity. If they have questions or problems, customers will contact you more often on social networks. Since a quick answer is always expected, especially here, the Social media marketing tools a structured overview of all messages and activities.
Another great benefit of social media tools is the impact on your website. Due to the many new visitors on your social media profiles, some will of course visit your website. Best of all, these are mostly purchase-intent visitors. That Social media tool is therefore a practical way to acquire customers and to increase your traffic permanently. But the advantages of backlinks should not be underestimated either. through the Social Media Automation Content and links to your own site are posted regularly and ensure regular backlinks to your website. Due to the increased traffic and backlinks to your subpages or products, your websites will be rewarded with a higher search engine ranking.
Get off to a flying start with your social media profiles. the Social Media Applications will pay off for your company after a short time. To find out about the useful features of the social media software You can test the tool with all functions free of charge for five days. If you our Buy social media marketing tool or if you have any further questions, we are always at your disposal.