Most use the following plugins for payment processing in WooCommerce via PayPal:
Unfortunately, there are always aborted purchases, faulty connections and problems with the overdrawn credit limit when using PayPal purchase on account.
NEWS: The solution – now it works:
Solution: WooCommerce PayPal Plus Not Working (Cancelled/Cancelled)
Important setting that should always be DISABLED!

---
---
Right-click > copy link > add customer to comment + bank details if necessary (see text):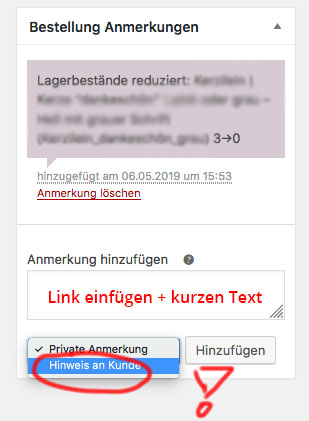 ---
Sample text for a response:
Thank you for your order in our online shop.
The package is ready for dispatch, but unfortunately the payment process could not be completed.
For payment, please use the following link to complete the order:
INSERT LINK
You are also welcome to pay for the order by bank transfer.
Please use the following data for this purpose:
Account holder:
Account number:
Bank code:
Credit institute:
IBAN DE
BIC SWIFT:
or you are welcome to manually use "send money" via PayPal to:
YOUR PAYPAL EMAIL ADDRESS
or should we cancel the order?
We ask for a brief feedback on how we can help you and how you would like to proceed.
If you have any questions, please do not hesitate to contact us by phone or e-mail.
---
---
Best regards from XXXX
Your team from XXXX
Note: The customer name is automatically inserted BEFORE the text!
---
Customers can therefore switch from PayPal to another payment method if PayPal does not work.
Depending on how it is displayed and the WooCommerce shop template, it looks like this: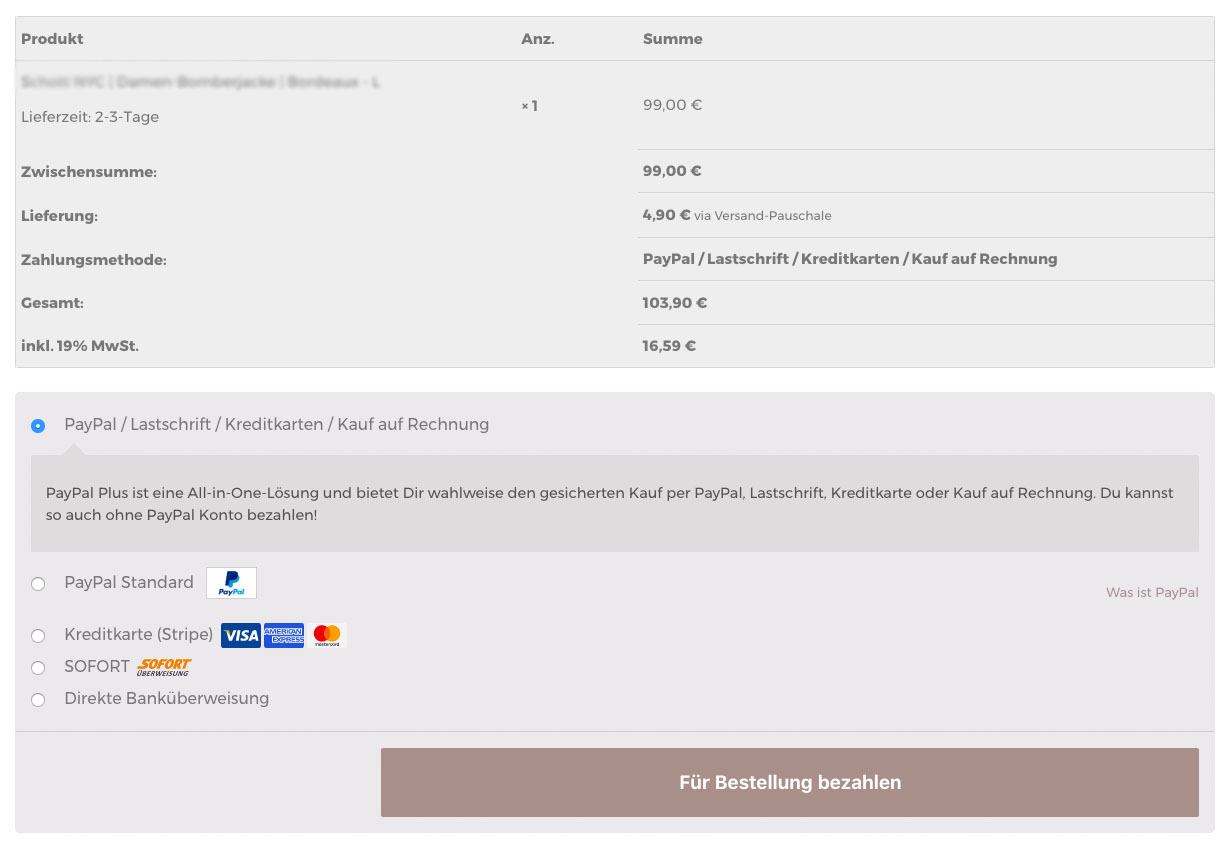 Reasons for a pending payment or cancellation by PayPal:
Line of credit/credit limit (most common reason): These customers have an active limit or have ordered a lot with "purchase on account" in a short time. Such customers are "very dangerous" because they take advantage of credit lines from various systems. The only solution here is: choose payment in advance, direct debit or credit card. That always works...if the customer has money!
Incorrect configuration of the plugin and incorrect settings (see below)
SSL certificate is no longer valid and therefore no secure connection
Note on stock levels in the shop:
If a payment is still possible (status: payment pending | order pending), no stock will be increased again. Only when PayPal finally cancels the payment option will an order be canceled and the stock increased again. However, you can also cancel the order yourself and then the stock will automatically be increased by X.
Other problems can be:
Check log files for PayPal payments: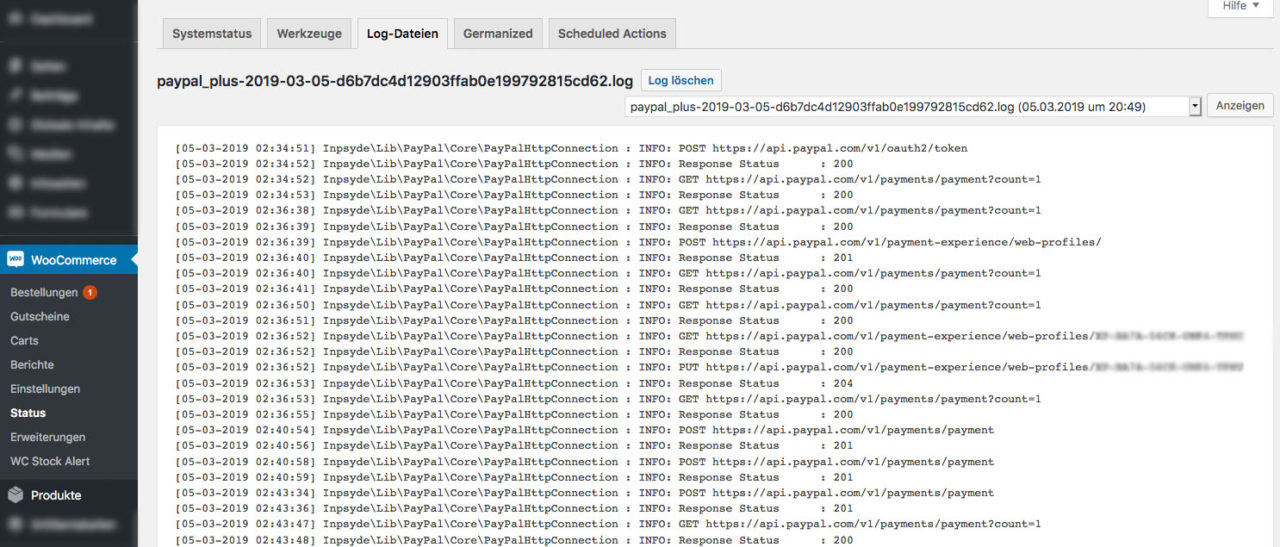 By the way: There are predefined payment type symbols and graphics here .