As one of THE WordPress agencies in Germany and the DACH region, we are always asked what exactly WordPress is. We have therefore briefly summarized the most important information in this article.
WordPress is a so-called Content-Management System (CMS). With the help of this software, based on the common standard programming languages ​​PHP, JavaScript and a MySQL database, you can set up your own website, blog or even a web shop. With WordPress you benefit from very good adaptability, maximum flexibility and simple configuration with unlimited expandability. It is not for nothing that WordPress is the easiest and most popular method worldwide to create your own website, shop or blog without incurring huge costs.
What is WordPress and why is this read and heard everywhere? Quite simply: It is THE system for blogs, websites and online shops with a future and a maximum of flexibility and that is sustainable in the long term!
---
What is WordPress and what can the CMS do? Video, explanation, background knowledge + links & tips
As a WordPress agency since 2010 and personal experience since 2008, we have seen and experienced a lot in over 1.000+ projects and this detailed video is intended to give a first insight into the world of WordPress and, above all, to help you to act correctly and expensive right from the start and avoid time-consuming mistakes.
Our link list:
---
WordPress is the world's most popular CMS! But why and what can it do?
How widespread and popular is the blog/Contentmanagement system actually?
We asked Google Trends about this:
---
---
The Most Common Question: Is WordPress Free? The Contentmanagement system was developed as blogging software in 2003 by Matt Mullenweg and has over the years been the global market leader among homepage systems with over 60 percent. The fact that this is an open source solution, which does not require a license that is subject to a fee, has also ensured its spread.
In late 2005, Mullenweg owned the company Automattic was founded and thus brought the commercial branch of WordPress into being. on WordPress.com the establishment of a website including hosting is offered, i.e. a free all-inclusive offer with additional services that are subject to a fee like your own Domain and direct support. WordPress.org is, on the other hand, the point of contact for free software for self-installation on your own hosting package.
The adaptability of WordPress is underlined again by the fact that behind WordPress there is a large community that provides extensive plugins and designs, so-called themes. This results in a user-friendliness that is hardly achieved by any other software.
We offer for newcomers or already WordPress users personal WordPress coaching and workshops
---
Setting up WordPress: Done in just 5 minutes
WordPress costs also do not arise during the setup. The installation was done in 5 maximum 10 minutes. For people who have already worked with similar systems, this is no longer a new act. The software is also based on the PHP scripting language and also stores all generated data in the MySQL database.
When setting up WordPress, it should otherwise be noted that the work areas in the frontend and BACKEND are shared. The front end is the actual website, which the visitor sees as such. That BACKEND is at xxxx.de/wp-admin can be called up and this allows the website to be filled with content and all settings to be managed.
The fitting WordPress Hosting and the correct installation is extremely important in order to be able to properly manage your own website/website, blog or webshop right from the start.
What you should pay attention to with WordPress hosting:
don't take the cheapest offer
do without mass suppliers
make sure that current script versions PHP and MySQL are supported
that SSL is available free of charge with Let's Encrypt (no fee for SSL!)
note short support times - also on Sundays (please make test calls and note the waiting time)
Our recommendation for hosting:
All-Inkl from Neue Medien Muennich GmbH has been our recommendation for years when it comes to high-performance hosting, the best support and a flexible solution at a fair price.
PS: We ourselves have had several XXL and XXXL servers from All-Inkl for many years.
---
---
---
WordPress Themes/Templates
The large community provides many free WordPress Theme German to disposal. There is now for that Content-Management system thousands of themes for every industry and every application. Both free and paid templates offer maximum flexibility here. Those who have the choice are also spoiled for choice! For many companies, however, a unique theme is much more advisable anyway.
Free WordPress themes are available for WordPress German also already in BACKEND. Under the item "Design" > "Install" there are some designs that can be used accordingly. With just one click, the website looks completely different and the look can be easily adjusted depending on the template.
The best WordPress themes (some of which are also compatible with WooCommerce are available at Theme Forest*, the template part of the world's largest marketplace, Envato.
For the current best WordPress theme we recorded an article + video:
---
WordPress plugins (modules for extension)
The community strives worldwide to bring new plugins to the market. There are currently around 55.000 official plugins available on the official site: en.wordpress.org/plugins/. Essentially, these plugins are free, but if more features are needed, then often the plugin must be purchased in the premium version.
Plugins can be used to upgrade the functionality of WordPress. Even specific functions can be installed later in order to obtain a special purpose and benefit. For example, there is this SEOplugin YoastSEO for better search engine optimization or BackWPup for automatic backup creation.
Similar to the WP themes, there are also numerous WordPress premium plugins that offer many more functions and customization options. The Envato Marketplace CodeCanyon for WordPress Plugins* provides the best plugins from our point of view for a few euros and offers support + money-back guarantee = no risk.
---
Create an online store with WordPress
A Create WordPress website or a blog is no longer a problem. An online shop, on the other hand, sounds strange for "blogging software" at first. However, WooCommerce proved that even creating a webshop is not a problem. WooCommerce is suitable for small and medium-sized shops and can even be connected to POS systems. A shop with up to 10.000 products is absolutely no problem. There are also shops with up to 100.000 and more products that run smoothly with WooCommerce!
Both physical and digital products can be sold via WooCommerce. Even protected access for an online course or mentoring is no longer a problem. External products with a link can even be added for affiliate marketing. The visitor is then directed to the manufacturer's correct shop.
The special thing about WooCommerce: The software is free (open source)! In addition, there are also other free extensions in the sense of extensions (plugins) and themes (designs/templates). The costs for an online shop via WooCommerce depend on the performant WordPress hosting (Germany) and the chargeable components used = plugins for correct implementation.
However, the software is aimed at the international market. For the German market, an additional plugin should be used, such as German Market or WooCommerce Germanized*. Other functions such as automatic invoicing and automatic tax rates are also included.
A WooCommerce shop and do I need merchandise management?
WooCommerce also contains its own small merchandise management system, WaWi for short, with warehouse and inventory management as well as the option of evaluating reports, reporting, etc. At the start, no additional software, CRM, ERP, PIM or similar is usually required. needed.
On the other hand, if you want to use merchandise management directly, you should Connect WooCommerce & Billbee together* and for very little money integrate a fully-fledged merchandise management system, which is also compatible with eBay, Amazon etc. and can automate many things.
We have an article about Best WooCommerce Theme made + this video:
---
What is possible with WordPress?
WordPress is most commonly used as blog software, but more and more WordPress homepages, websites and websites are being built with WP as a full-fledged CMS. In addition, more and more online shops based on WordPress can be seen. Apart from that, the following can also be realized:
Discussion forums
Membership sites for e.g. B. Clubs, organizations
CV page for job applications
OnePages (content on one page to scroll)
portfolio for e.g. B. Photographers
Business websites for all company sizes + optional multilingualism
Private home page
And a great deal more. Of the WordPress German Download is possible on the official website. In addition, there is the possibility of realizing a WordPress blog without installation. WordPress has a service for that. However, to ensure that all the functions and options are available, this is not recommended.
---
Build WordPress site
So that WordPress website becomes an information carrier at all, it must also be filled accordingly. WordPress provides a visual editor for this. A text editor would also be available for HTML adjustments.
The visual editor is a WYSIWYG editor. WYSIWYG is short for What you see is what you get. The editor is comparable to Apple Pages or Microsoft Word. Text formatting can also be carried out or images can be added without the need for programming knowledge.
The Gutenberg editor also provides some widgets. This could encourage visitors to buy something. The functions are unlimited. By default, there is the selection of buttons, the insertion of YouTube videos or block quotes, for example for empirical values.
---
Conclusion: What is WordPress?
WordPress what is it? In summary, WordPress is the most popular and used worldwide Content-management system. As a result, there is a large community that is actively working on plugins and themes. The adaptability is therefore given. Anyone who can program himself could do his Home page with WordPress adjust as he pleases.
The CMS is designed for different tasks. One Site with WordPress is possible for every industry. So it can be concluded that WordPress is usually always a good choice. The need can be determined in a strategy discussion with us.
WordPress is versatile
The user-friendliness of WordPress is so good that even inexperienced users can master the software without any significant training time. Of the WordPress Download German is also free.
WordPress offers an enormous range of functions and flexibility
Every WordPress website is individual. Based on a free theme, the color scheme, menu positions, or the arrangement of other elements can be changed at will. However, the so-called premium themes are still recommended. This results in the best quality.
WordPress does SEO easy
In contrast to website construction kit systems, search engine optimization can be influenced directly. According to Google, however, WordPress already has the very best prerequisites for good rankings. We can do the finishing touches.
WordPress is used internationally
Over 60 percent of all CMS websites use WordPress and around 35 percent of all websites worldwide are based on WordPress. Further development is thus guaranteed. In addition, thousands of plugin authors and designers deal with WP.
An active WordPress community and ongoing development
The community is the foundation. In the forum, users make suggestions for improvement and contribute new ideas to the development. No other CMS community is as active. Thus, WordPress is future-proof.
There are no limits with WordPress
Even large companies like Reuters use WordPress for their online output. This is proof that WordPress is practically infinitely scalable. Whether shop, video platform, landing page or blog - there are no limits.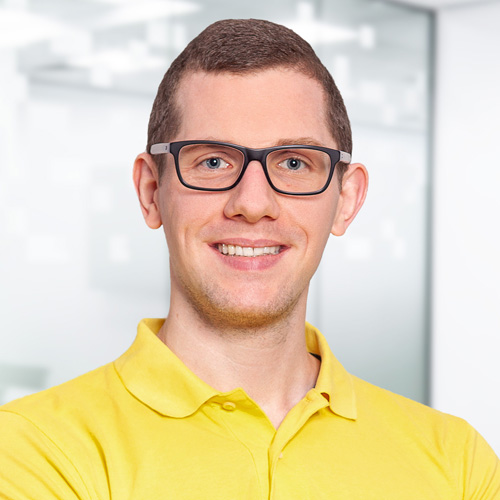 Do you have further questions, are unsure or need professional advice on WordPress?
Email: fi@vastcob.com

Florian Ibe