A PDF to browse with WordPress? No problem. The so-called FlipBook plugins offer the simplest and best basis for WordPress and WooCommerce to create unlimited flip catalogs for websites, web shops or blogs. The possibilities are very diverse and almost unlimited. Page-page interactive PDFs with a clickable table of contents, links, buttons, videos and embedded frames are also possible.
All plugins presented in the video and here in the article are one-time to buy with lifetime license and included 6 months support from the plugin author via the Envato Marketplace.
WordPress flip function for PDF flip catalog plugin – create PDF for flipping
Simply PDF for flipping – the best solution for the WordPress flipping function with PDF as a flipping catalog – the best plugin for FlipBooks
The world's best-known solution for "digital publishing" with flipping functions is issuu. Simply put, it's the YouTube for magazines, brochures, catalogues, journals, lookbooks, etc. This service has a very basic free version, but it's very limited. The paid version starts at $19 a month and is only worth it for regular releases.
So if you have a WordPress website, blog or a WooCommerce shop, you should rather use the following plugins and only pay a few euros for the module once.
Note: The functions of the flipping function and the behavior of the flipping catalog with PDF files are all very similar and all are responsively optimized for all end devices. All plugins are independent of theme/template and other plugins.
Important: The FlipBook plugins work with Elementor, Divi, Wp Bakery and all others Page Builders and themes!
---
The most powerful PDF and image viewer for your website!
Real3D Flipbook displays your PDF files or images as ultra-realistic 3D flipbooks on your website. No Flash required, 100% HTML5. Easy to use. Customizable user interface. Customizable flipbooks. Responsive and optimized for mobile devices. Single Page View, Deep Linking, Interactive Pages, PDF Text Search, PDF Hyperlinks, Unlimited Books and Pages, Lightbox (Lightbox PopUp) and much more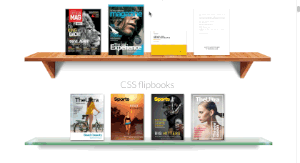 ---
---
Real3D Flipbook works on all platforms - desktop and mobile. Optimized for mobile. Separate options for cell phones. Support for dynamic HTML content on pages. Comes with multiple view modes and automatic fallbacks. It is a mature product that offers the best reading experience across all platforms and devices. All future updates are free. Source files and documentation included. The default WebGL mode provides realistic 3D page turning animations with bending, highlights and shadows. This mode is supported by desktop browsers. There is an alternative CSS3D mode that uses only CSS3 animations. There is also single page mode that can be used as a standard or used only on mobile devices.
Easy to use
Creating flipbooks is quick and easy. Just upload your PDF files or images and paste the shortcode in your post or page. Many settings can be changed via shortcode parameters. Multiple PDF files can be viewed with a single shortcode. Easy move to another server with export/import.
Paging function from PDF
View PDF files directly on your website! User can view your PDF files without downloading them and without leaving your website. PDF pages are rendered individually, allowing the user to read the PDF before the document is fully loaded. Supports internal and external links. All links in the PDF will automatically work in the flip book. Supports the Text selection and text search with keyword highlighting.
Scroll function from images (JPG, PNG)
You can also create a flip book from images. Images can be in landscape or portrait format, as a single page or double page spread with a single page cover.
Realistic WebGL flipbook
Real3D Flipbook uses javascript 3D library three.js to create ultra realistic 3D flipbooks with page curl, glossy pages, highlights and shadows. This allows you to customize the flip book in great detail. You can change side thickness, metal and roughness, shadow darkness, camera angle, camera zoom, light color and position. You can also enable/disable highlights, shadows and antialiasing.
CSS 3D & 2D flip book
Ultra fast and light flipbook with CSS3, without using WebGL. If your priority is fast page loading and high performance, CSS flipbook is the best option.
wipe book
Touch-friendly swipe mode can be used on mobile only or as a default viewer. In swipe mode, documents are displayed with a horizontal swipe instead of a flip, which is more natural on mobile. Swipe mode detects screen size and orientation to display single page or double page layout.
Customize UI
Real3D Flipbook fits perfectly into any theme as you can fully customize the interface. You can change menu colors, button colors, shape, size, borders, shadows and hide unneeded buttons. Each menu button can be positioned left, right or center, top or bottom. The top and bottom menu bars can be full width, centered, or transparent. Buttons in the transparent menu bar can be designed differently than normal buttons. Order of buttons is customizable. Choose from 3 predefined skins and 4 predefined UI layouts. Choose between the Font Awesome and Material icon sets. Use advanced UI options to further customize everything.
Flexibly adapt PDFs to browse, flipbooks
Create a flip book that perfectly suits your content by adjusting the page turning speed, page turning sound, paper thickness, camera angle, lighting, page gloss, page metallization and end of zoom levels .
lightbox (full screen overlay)
In lightbox mode, you can place a text link or an image link anywhere on your website. Clicking on a link opens the flip book in a lightbox. This way you can have multiple books/magazines/brochures on the same page.
Responsive (in box)
Response mode creates an optional size flip book that can be placed anywhere on a page or post.
---
---
Full screen (full screen)
In full screen mode, the flip book covers the entire page with the option located below the page navigation.
Table of Contents
Create a multi-level custom table of contents. Also supports PDF outline (table of contents embedded in PDF file).
Unlimited flipbooks
You can create an unlimited number of books to place anywhere on your site.
Easily manage flipbooks
You can edit, duplicate, and delete books in your library. You can also export all books to JSON. The duplicating feature allows you to create template flipbooks, so you can quickly create new flipbooks by duplicating the template.
shortcode parameters
Shortcode supports a number of different parameters for even easier use. Use the same shortcode to view different PDF files.
single page view
The flipbook layout can be changed depending on the device type. In addition to the standard double page view, there is a single page view that can be used on either mobile or desktop and mobile. Single page view offers a better reading experience on smaller screens but retains the 3D mirror effect and shadows.
Right to left mode
Eastern countries flip book from right to left. The flip book starts from the right and the pages are in reverse order.
to the WordPress Real3D FlipBook flip function*
Addons for Page Builder:
And for websites, blogs and shops with other CMS or static pages, there is Real3D Flipbook also as jQuery script*.
---
3D FlipBook is a WordPress plugin that allows you to browse images, PDFs or HTML as a flip book. It can be used naturally for presentation magazines, books, cards, brochures, brochures and much more. It helps to grab the user's attention and make a bigger impression on them. 3D FlipBook allows you to browse images, PDF or HTML as a flip book. It can be used naturally for presentation magazines, books, cards, brochures, brochures and much more. It helps to grab the user's attention and make a bigger impression on them.
Realistic view
With the 3D FlipBook you can create a book with real volume and page thickness. It is the most accurate computer model of a book or magazine in our lives. The plugin can simulate opening books. Modeled books repeat the same actions as the actual prototype: as the cover is opened or closed, the internal pages deform as happens in life. The deformation can be adjusted individually. You can reduce it or turn it off.
Flexible side corners
The main goal of 3D FlipBook is maximum usability. The main key to friendly behavior is behavior that is customary for the user. How are we used to turn pages in books? – Of course it pulls a side while holding a corner! 3D FlipBook is a well-known 3D plugin that has such a feature.
natural behavior
The plugin is called 3D FlipBook, so it can perform page flipping animation.
HTML, PDF, images as sources
The plugin can use PDF, images and HTMLs as texture for pages. Supporting HTML format as a texture is a new technology that is not supported by any other plugin. HTML makes it easy to create interactive books, handle user events, and manage plugin behavior. Using HTML textures is the next important step in web animation development.
Interactive
HTML support offers extensive possibilities for creating interactive books. It allows using CSS3 and JavaScript, creating navigation, using hover effects and much more.
Responsive
3D FlipBook is designed to take up the entire container where you place it. So when the container size changes, the plugin recalculates its dimensions. So keep the container responsive and the plugin will be responsive too.
Easy to use and customize
3D FlipBook is well documented, with many examples and a getting started guide. It's easy to get started. The plugin supports skins, so it's possible to create your own skins or adapt existing ones to style or template files.
The plugin offers many customization options (see documentation). If it is not enough, you can edit the project. It is written in modern object-oriented JavaScript (ES6) style. Very easy to understand how it works.
---
Easily create a FlipBook. Convert PDF files to FlipBook in just a few clicks. this is the Responsive FlipBook Plugin Extension that includes : Bookshelf, Zoom, Hardcover, Lazy Load and much more.
With PDF Assistant - Responsive FlipBook WP Extension, you can convert any PDF into a fully functional FlipBook in just a few clicks. It works on any server. High-resolution images for zoomed pages are automatically created for you. The process is completely effortless and requires no technical knowledge. To see how easy it is, just check out our video presentation . This plugin only works with ours Responsive Flip Book WordPress Plugin .
FlipBook Features:
Flat & clean design
WYSIWYG page editor,
hardcover,
Batch Page Upload - Easily create books with page tones.
Easy PDF to FlipBook – available with separate extension,
4 PSD book mockups,
11 predefined styles,
Table of Contents Generator
Text or icon navigation
full screen mode,
popup flipbook,
bookshelf feature,
HTML and jQuery driven
Responsive & Retina ready,
slideshow,
show all pages
Navigation skin settings: border, color, background, radius, width, padding, margin and more;
Navigation orientation setting: up, left, right, down;
Icon selection for navigation buttons
wpml support,
2 TOC styles
Table of contents shortcode
5 positions of the navigation arrows
Book Always Open Function - No need to design covers
Add link to a page
Full screen background settings: background color + opacity
Multiple books on one page
Easy setup via advanced admin panel, no coding skills needed
Inserted via shortcode wizard to post/insert pages. No copy/paste is required
double pages,
Automatic page numbering with display options
Easy page styling with HTML & CSS,
Works the same on desktop and mobile devices.
upload batch images,
preview of pages in panel,
import / export settings,
full screen view,
single page zoom,
Unique URL for each page,
No Flash Player Required
Clean and simple design
Resizable book - resizes it to the resolution of the device,
Perfect tool for presenting content,
Keyboard support (Use the arrows to turn the pages),
One flip book per page (not Domain),
All shortcodes mapped for Visual Composer
1000+ icons,
650+ Google Fonts for Headings/Contents/Page Breaks/Table of Contents,
Well documented
to the responsive flip book plugin*
---
What is a flip book (flip book) = page turning function and what can I use it for?
A flip book is an online HTML5 interactive publication that has the appearance of a real publication with page turning (including page turning sound effects, page shadows, and more). Flipbooks are currently used to replace traditional digital PDF and paper-based documents such as reports, presentations, magazines, catalogs, brochures, books and more. A digital flip book looks and feels just like a printed publication with pages that can be turned—without the printing costs!
Flipbooks also have many interactive features: the ability to display YouTube videos, lead capture forms, news banners and advertisements, images and links, SEO-Add optimization, theme customization, built-in statistics, embedding and more.
Typical customers, industries and examples:
a photographer presenting his portfolio
a car parts company with their parts catalog / spare parts catalogue
a spa with their service and price brochure
a restaurant with their digital menu
a company with its annual business report or employee handbook
a real estate agent sharing his real estate brochure
a hotel with their activity brochure
a non-profit organization with its information brochure
Marketing and advertising agencies
... the possibilities are endless.
Magazines & Ebooks
Flipbooks are used to publish online magazines and e-books because they "feel real" and are clear and crisp on all screens and devices. Flipbooks are easy to edit and distribute. They are used for fashion and lifestyle magazines, cookbooks, children's books, registration books, trade magazines, etc.
Catalogs & Brochures
Flipbooks are also used in e-commerce for digital product catalogs and brochures. These flipbooks can easily be sent to potential clients with a simple, clickable link. This will open the publication immediately (flipbooks have no upload or download time). The digital brochures, which can be accessed on all devices, are used by businesses to create cost-effective and engaging marketing outcomes that help promote their business to a larger audience. Browse our catalog and brochure samples for more inspiration.
Reports
Business and financial report flipbooks are the ultimate solution for businesses as they provide a simple and engaging way to keep key stakeholders in the loop. In addition, the privacy and security features of the flipbooks are useful for protecting sensitive information.
Digital menu cards
Digital menu flipbooks offer customers realistic, appetizing and interactive experiences with your food. Statistics show that people are over 50% more likely to visit your restaurant and experience improved dining when displaying an engaging digital menuseochoose options. Restaurants can use digital menus to advertise themselves outside of business hours and reach potential customers. Finally, connecting the menu to Google Analytics gives you insight into your customer demographics and buying behavior.
property
Flipbooks can be used to convert buying and selling guides, real estate fact sheets and branding material for real estate agents SEO-transform optimized online publications. You can easily improve your ranking on Google when searchers search for brokers and increase your overall reach by sending your branded materials through a link. Flipbooks display seamlessly, have excellent image resolution, and allow for the interactive integration of videos and links to enhance every feature.
---
What is the difference between a PDF and a FlipBook, the flipping function?
A PDF file is a file that is edit-protected and formatted to always have the original design. PDFs only allow for time-consuming document scrolling and text searching. They are also difficult for search engines like Google to index.
On the other hand, a flip book is a digital publication formatted to look like a real publication with a page flip effect, a center shadow, and even a page turning sound. It is responsive and available on all devices, which makes navigation much easier for the user compared to the PDF document. In addition, internal links to other flipbook pages may be included to facilitate navigation and enhance the user experience.
What makes a FlipBook - PDF to flip through - better than a PDF file
There are several reasons why an online flipbook ala flipping function is better than a PDF file:
First, online flipbooks can be viewed online instantly, unlike PDF documents that require a user to download the document before they can view it.
Second, online flipbooks have plenty of insightful stats and analytics on performance, while PDFs don't.
Third, if there is an error in your online flipbook, you can simply use the overwrite feature, which will instantly update the original link you shared for the new file. For a PDF, you need to make the changes, save the PDF, re-upload it to the site, or re-send the attachment.
Finally, online flipbooks offer the possibility to add numerous interactive features: videos, hyperlinks, pop-ups, advertising banners and more.
---
Elementor flipping function flip book plugin tip – dFlip PDF
The dFlip Flipbook WordPress plugin offers readers an amazing 3D flipbook experience. It's easy to create PDF flipbook with just the PDF link without any hassles. It is responsive and optimized for the WordPress post-page environment, making it user-friendly to create a WordPress flipbook. Besides PDF, images can also be used to create an image flipbook.
With dFlip it's easy to create a WordPress flipbook with images or PDFs. Just add the link to the PDF file and your PDF flipbook is ready to use. You no longer need traditional PDF-to-image conversions. If you want to use images instead, you can use those as well.
Realistic 3D flipbook
Based on a realistic 3D model library and a powerful 2D CSS3 transformation, you get the best possible flipbooks in a single plugin. The plugin uses modern WebGL technology to power the WordPress flipbook. THREE.js is used together with WebGL to get a better experience when using the 3D flipbook in the website.
Smart CSS flip book fallback
You can start with 3D and the plugin will take care of the fallback in case some browsers don't support 3D and use 2D flipbook. 2D Flipbook is a full-featured CSS flipbook that has all the features except the 3D experience. The CSS flip effects work best for 3D flipbooks and work without WebGL. You will get all PDF links and outlines without any restrictions. CSS flipbook is recommended if your WordPress flipbook has fine or too much text as it is better suited for sharper text.
Easy to use options and configuration
dFlip Flipbook WordPress Plugin offers many features that are easy to use, detailed and categorized. You can configure most settings for automatic/global use. These will then be used in all flipbooks unless you want the settings to be different in each WordPress flipbook post.
to the Elementor Flip Book Plugin*
---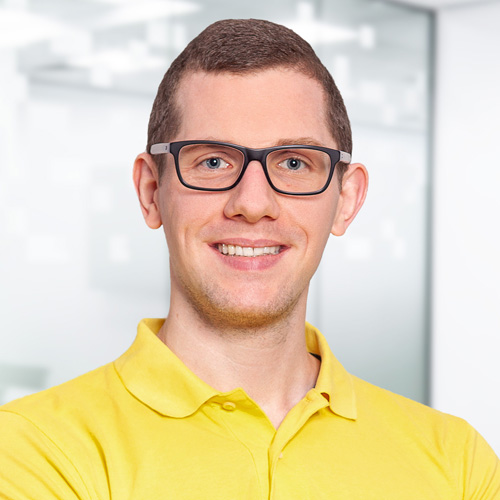 Questions about PDF scrolling and scrolling with WordPress WooCommerce? We are happy to help:
Email: fi@vastcob.com

Florian Ibe