Looking for merchandise management for your WooCommerce online shop? Manage the WooCommerce shop inventory and link other marketplaces such as Ebay, Amazon, Etsy etc.? The Billbee WaWi Cloud solution makes it possible and MUCH MORE.
WooCommerce merchandise management WaWi with Billbee as cloud merchandise management online for your web shop and e-commerce sales
The most important question: What is Billbee?
Billbee was originally only intended as software for processing orders from DaWanda (now Etsy). It was primarily about the automatic generation of invoices and shipping labels (shipping labels). Today, however, Billbee is a fully-fledged cloud e-commerce merchandise management system with a marketplace interface.
In addition to the pure order processing, the automation for online retailers in multichannel sales (shop + several marketplaces) is a great advantage. Billbee combines a WaWi, warehousing, inventory maintenance with everyday processes and customer communication as well as after-sales support. Tools from well-known partners such as CRM and ERP can also be connected via API interfaces.
As ecommerce software in the cloud, Billbee is ideal for small to medium-sized retailers due to its low price and easy handling. Especially for new business models and career changers, the software offers standards and fixed processes for online trading and the corresponding accounting. Of course, Billbee is now also interesting for larger e-commerce dealers and shop operators with a wide variety of systems, since even trading volumes of 10.000 orders and more per day can be mapped. Billbee grows with you and is scalable and secured by being used purely in the browser (cloud), which means that no server or your own IT is necessary. In this way, almost every solution becomes a shop system with merchandise management.
With additional modules, services and extensions as well as first-class support (24h support possible), the software solution can be flexibly adapted and customized.
What is special is the transparency in terms of price and costs. There is no basic fee and you are protected by a cost airbag of a maximum of €39/per month (order processing module).
Our Billbee experiences are particularly good and we have already made several online retailers successful with the software. Incidentally, we ourselves also use merchandise management for our Amazon & Ebay trade as well as the entire order processing. There are also other testimonials here..
So who is looking for one WooCommerce merchandise management is, should definitely look at Billbee as WaWi.
---
---
Try it now for 30 days free of charge*
Billbee is the e-commerce merchandise management system and marketplace interface in the cloud and ideal for online shops with WooCommerce (WooCommerce merchandise management)

multi-channel
Import orders, customer data and articles from all relevant marketplaces and shops.
order documents
Manually or automatically create, print and send invoices, delivery notes etc. with different layouts.
Taxes & Accounting
Correct taxation for invoices and accounting with connection to DATEV, Fastbill, lexoffice, sevDesk, PayJoe, GetMyInvoices and many more.
Digital products
and customer portal for downloads & payments
Shipping Costs
Creation of shipping labels, transmission of shipment information to shops & marketplaces and automatic sending of tracking links.
Inventory management & item management
Easy inventory management including inventory reconciliation between the different channels.
Payment matching
Checking incoming payments at the bank or PayPal and assigning corresponding orders.
Automation
Extensive and flexible automation through rules with triggers, conditions and actions.
Reports & Evaluations
on orders and sales
Billbee also works with the following shop systems, among others:
Azoo
ePages
Gambio
Jimdo
Lightspeed
Magento
PrestaShop
server spot
Shopify
Shopware
VersaCommerce
WooCommerce
xtCommerce
and the online marketplaces:
The Amazon
Avocado store
eBay
Etsy (formerly DaWanda)
used.de
Hood.de
ideal direct purchase
Rakuten
real.de
Wish
Yatego
Test Billbee now and register*
Helpful topics about Billbee:
---
Practical: Plugin for WooCommerce purchase prices (Cost of goods):
Comprehensive tracking of goods income and costs for your WooCommerce shop: With WooCommerce you have access to great reports on income and top sellers or winners. Now we've added Margin & Profit Reporting with the Cost of goods plugin to make these reports even more valuable! You can evaluate not only sales but also costs and profit in your WooCommerce store. Get the information you need to make marketing and sales decisions quickly and easily to optimize your store's sales.
To the blog article on purchase prices and additional fields in WooCommerce
---
A very simple and straightforward "stock management" for WooCommerce Stock Manager
The free WordPress plugin manages stock levels, backorders, purchase and sale prices, as well as the weights of your products and their variants in a simple overview.
A few notes about the Plugin Stock Manager:
You can set "Manage inventory" for each product and each variant
You can set the stock status for each product and variant
You can set "reorders" for each product and variant
You can set a stock level for each product and variant
You can set a "Price" for each product and variant
You can set a "sale price" for each product and variant
You can set the tax status for each product and variant
You can set the tax class for each product and variant
You can set a "shipping class" for each product and variant
You can set an "Article number" for each product and variant
You can specify a "Product Name" for each product and for each variable product
You can view the product thumbnail
You can filter products by type, category, stock management or stock status.
You can sort products by name or item number.
Find products by name or item number.
Filter for displaying columns.
Some table cells can be hidden for better usability.
Variants for the variable product can be edited after clicking the "Show Variables" button.
Each product or variant can be saved separately, or you can save all data displayed.
---
---
The Stock Log page allows you to filter products and view their product stock history.
Import & Export: With the plugin it is possible to export all inventory data from your online shop, edit it and import it again with a csv file.
To the free WooCommerce Stock Manager
It works similarly well with many other functions WooCommerce Bulk Edit (Article + Video).
---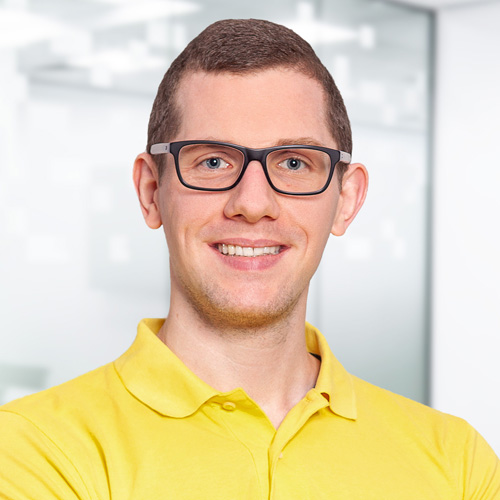 Questions about WooCommerce or Billbee as merchandise management system? Please report directly:
Email: fi@pictibe.de

Florian Ibe
---