All workshops can also be held via Skype, Zoom or Microsoft Teams and take place normally.
Workshops on all aspects of marketing, social media, branding, digitization, e-recruiting and much more.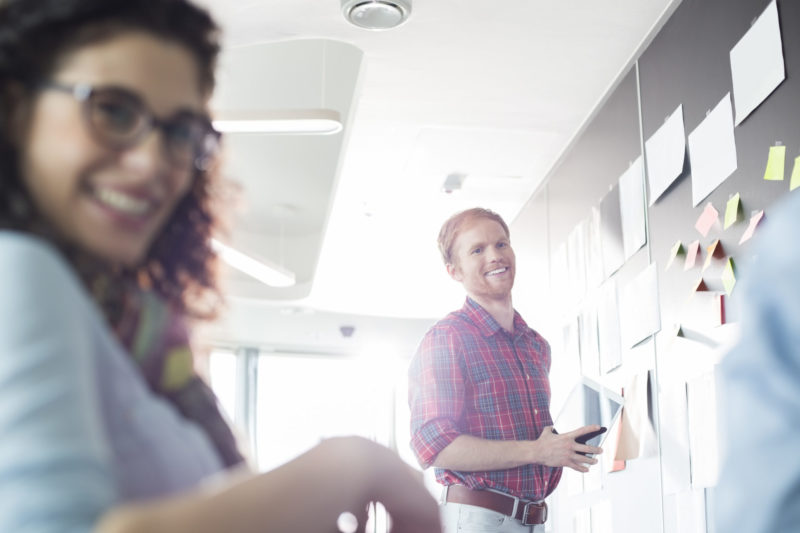 Understand better and more, implement it yourself or perfect existing skills - these and many other topics are becoming increasingly important. With our intensive workshops we offer one extensive expertise, Experiences from more than 10 years and Honest advice on all questions without blah blah.
With several hundred participants annually we know what matters and through our daily practice you are spared the pure theory and you learn and learn from life and not like from a book. We are not a theoretical academy or student institution - we come from practice and experience it every day!
We're not hip, we're not from Hamburg or Berlin, but we know what we are talking about!
By the way, you can combine all courses, seminars and training courses and put together an individual desired lecture!
Online Marketing Workshops & Online Marketing Seminars
Hardly any area is as far-reaching and comprehensive as online marketing. As a service provider with active customer support, we are always up-to-date and know what works and what doesn't. Since we serve or have served almost all industries, we can offer individual workshops with a high practical component and also optimize them live in the workshop and seminar together with you.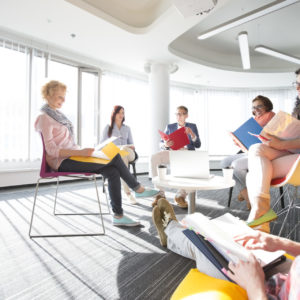 All beginnings are difficult. But it doesn't have to be! Regardless of whether you are a freelancer, a sole proprietor or for companies that have traditionally advertised up until now. We show you the basics and protect you from expensive mistakes.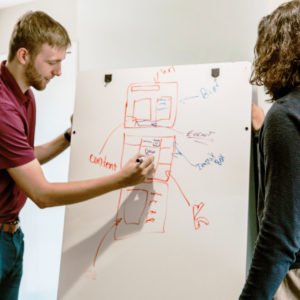 Professional online marketing all in one
Be really successful online. Regardless of whether you are a service provider, consultant or producer – there is potential online for everyone and every industry. We will show you the right way and the OM strategy - basic knowledge required.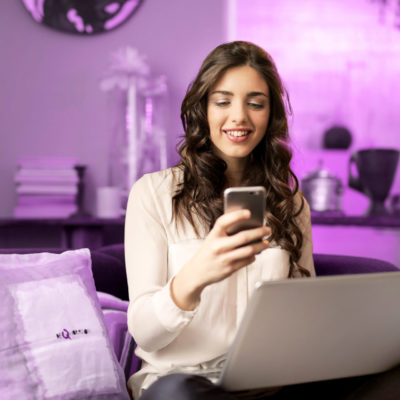 E-commerce marketing for online shops

Sell ​​correctly online, with a good margin, high conversion and the best possible ROI adapted to your advertising budget. But how does that work? We show best practice examples and give you guidelines for more sales.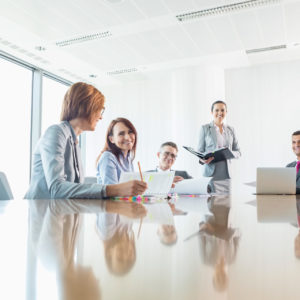 Online marketing for them Industry 4.0
The industry contained the Internet years ago, many believed. But now I google before I look for business cards, go to trade fairs or check my e-mail inbox. Being present is more important than ever!
Advertise with Google Ads, Bing Ads + Remarketing
Have you ever burned money or thought that it's all useless anyway? This is the case for most people who advertise online. We will teach you the basics, a strategy tailored to your needs and show you the most important steps.
The hybrid strategy for long-term success (SEO, SEA)
Why the hybrid strategy of search engine optimization and search engine advertising is best in the long term and how to tackle it correctly, use it and use it to your advantage. Use not only the 50/50 chance but the full 100.
Zum SEO seminar
Email marketing and how to do it right

Anyone can send and wait for a newsletter. But how do I get subscribers to engage, generate purchases, or get feedback? Automation is the way to the goal here. We show how it works.
Amazon / eBay optimization for marketplaces
Marketplaces like Amazon, eBay and Etsy are growing every day and are unstoppable. But what do you have to consider, where exactly is the potential and which way is the right one. We also look at the listing but also at the respective advertising network.
Marketing digital information products correctly

Hardly any other market has grown as much in recent years. But how do I sell my e-book, my checklist or my online course successfully? Facebook advertising, Google Ads or rather pure reach building? We'll show you.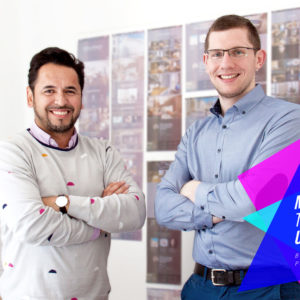 We explain and make it clear how important and indispensable the connection between brand and sales is, because "just beautiful doesn't sell!"
A workshop with a technical background on our part and the well-known sales psychologist Matthias Niggehoff for neuromarketing and effective sales copy and conversion optimization.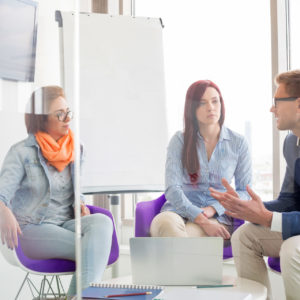 Online marketing interim consultation 2-3 days

Does your marketing department need help or new input? We accompany you with at least 2 people from our team for several days and optimize together with you as a neutral consultant with expertise - more leads, more sales and more reach.
E-recruiting and employee acquisition
Everything happens online, and large job platforms have of course also taken advantage of this. But does it always have to be the EUR 1.000 ad per month? Can't I position myself better and more sustainably with my company? Yes, and how…
Get employees online
The DIY guide for recruiters on recruiting. No matter whether training, young professionals or for high-level professional groups up to doctors and chemists. In our workshop, we show the 1zu1 adaptable strategy that is guaranteed to work, including guidelines and a checklist for your industry.
Employer Branding

Please what, unfortunately too many entrepreneurs still say. Create an attractive brand as an employer and put yourself, your team and the working atmosphere in the foreground. With the right look, the right text and an appropriate strategy, you can reach your applicants directly.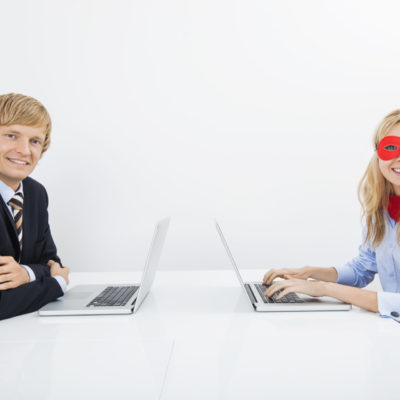 Many positions to fill but the usual job portals only eat up money or are not worthwhile for certain jobs? It's time for employer branding, e-recruiting and the combination of different media including targeted advertising. With us, your strategy for long-term growth in applicants.
POS Marketing (Point of Sale)
Sell ​​like the pros. Ok, but what comes after that? With customer loyalty measures, feedback, newsletters, etc., you no longer just say "bye and goodbye" but also bind customers to your store in the long term or address potential customers/prospects in the area.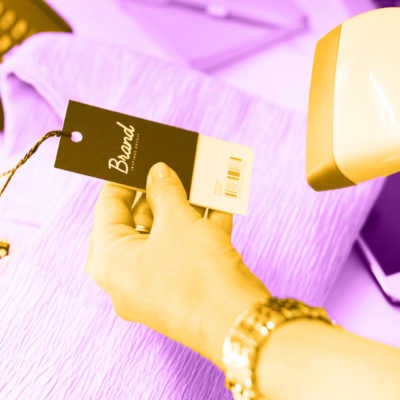 Customer loyalty at the point of sale

Every person in the shop is cash. Use the potential and don't let customers and prospects forget that you exist. Even if someone doesn't buy, they MUST get something from you. This intensive coaching for the point of sale turns prospects into customers and not just once.
Local store setup
No matter how big your shop and point of sale is. The possibilities are the same as with chains and wholesalers. It doesn't always have to be expensive and special. Even simple tricks and the right marketing with the right technology ensure more sales and more customers.
POS marketing for multi-shops and chains

Proximity marketing, promotion levers and mechanisms and many other "news" offer cross-location advantages for you and your customers. Use them wisely and combine online marketing, local ads, proximity and other tools for your stores, shops and sales stands - nationally and internationally.
Workshops, courses & training for agencies (white label)
Similar to the "end user" workshops, seminars and training courses, we also offer professional coaching for agencies via our white label service. In this way you receive our knowledge and can use it for your business and pass it on to your customers and advise you correctly and purposefully.
Correctly advising customers in OM
No area has grown as quickly and as diverse as online marketing. As an advertising agency or marketing service provider, you usually only cover a small sub-area. However, do not lose sight of the big picture and understand the broad field of online marketing. Because this is the only way you can survive in the long term.
Use social media properly

Reach and a few nice pictures are no longer enough. More and more customers are noticing this. Our social media workshop is worth its weight in gold so that you don't have to explain yourself or can advise the customer correctly right from the start. We show you how to do it + current checklists for you and your customers.
Online shop operators properly advised
Selling successfully is becoming increasingly difficult. As an agency, you have an obligation and are significantly involved in the customer's sales. The days of "I'll build you an online shop and it's fine" are long gone. Advise your customers correctly and purposefully and let sales speak for your professional work.
White label advice for and with your customers

A seminar, workshop or coaching for your customers with an external service provider? Of course, that's no problem with us. We have often sat at the table and advised on foreign agency names and helped with tricky or unpleasant questions. Use the potential and be in an even better position with your customers.
Incidentally, we offer our in-house workshops (3-4 hours) for up to 5 people from EUR 1.990 net. For only EUR 390 extra you will receive a video recording of the workshop.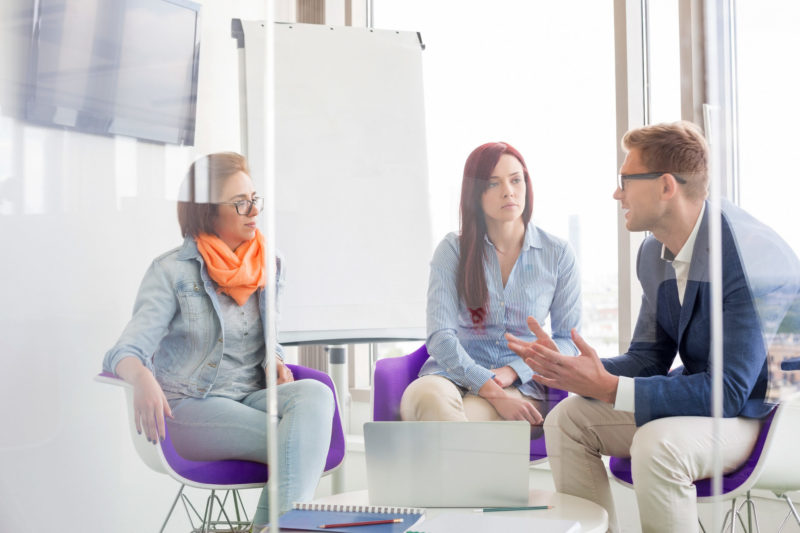 Do you have questions about our workshops?
Write us.
Use our potential and become a part of our satisfied customers
Stock photos: © stockunlimited.com