Digital & online marketing workshops
for practitioners and those who want to become one!
Workshop: 3-4 hours or a whole day of active knowledge transfer with one goal and result: More knowledge. Less mistakes. Insights & potential for more sales!
Take a look at our marketing workshops, training courses and seminars in the field of digital & online marketing, branding, business and content / social media marketing and get in touch with us. Together we will find the right training solution for your individual needs - guaranteed!
As an advertising agency from classic marketing and online marketing agency from the digital sector, we offer the ideal basis for over 10 years of expertise and more than 1.000 projects Passing on knowledge and experience, Avoiding Mistakes, as well as the best Basis for implementation and scaling by clear instructions, checklists and to-dos.
Marketing workshops & trainings since 2010
More than just blabla and pitching for companies and agencies

Marketing workshops we offer:

Beginner & professional marketing workshop from AZ (1 day)
Trademarks & Branding Workshop
Digital & Online Marketing Workshop as a basis or for advanced users
SEO Search engine optimization workshop
SEA workshop for advertising on Google, Bing, YouTube & Display Network
Social Media Workshop for Facebook, Instagram, LinkedIn
Social Media Marketing Workshop for more leads & sales
Content marketing workshop for organic reach
Business workshop for companies, agency bosses and those who want to become one
Sales workshop with structure, mind and funnel
The special thing is that, depending on the amount of time, you can select and combine your workshop topics individually. The far-reaching Marketing Consulting is therefore a basis for your future success.
» To the overview of all workshop topics
We are also happy to offer you a comprehensive all-round workshop that is individually adapted for you and your team, so that we can analyze your project in a targeted and effective manner.
Further training through expert knowledge about online marketing, branding, social media and the right strategies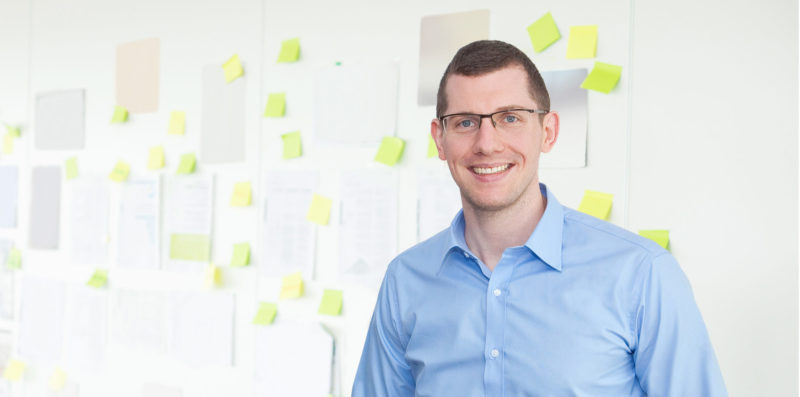 Your advantages with us:
Permanent contacts and expert knowledge
No blah blah and just drinking coffee!!!
Practice, practice, practice
Effective marketing measures
100% real customer examples are shown
Very high quality standards
Video or in-house workshop
Package prices and reliable processing
Our workshops guarantee your success
Passing on knowledge
At the beginning of a marketing workshop there is always the transfer of knowledge and the passing on of basics + connections to all participants, so that EVERYONE has a similar level of knowledge.
Analysis & Monitoring
Taking stock of where we stand, what has been done so far and where there are "snags". Active analysis of the current ranking, visibility, reach, keyword monitoring and competition analysis for the next step.
Checklist, timetable & to-dos
The analysis data obtained, the knowledge from the initial information and the knowledge are combined to define a checklist with a timetable and roadmap as well as clear instructions for action.
Implementation
The necessary measures are defined and, depending on the time, even initial changes in systems, ad management and CMS can be made. Further advice and support can also be booked with us.
A Marketing workshop is the ideal basis for growth, scaling and improvement. Let's tackle it together:
Phone 02206/852177 • Email: workshop@pictibe.de
As an advertising and marketing agency since 2010, we find the right solution for every budget and a workshop is the basis of a successful project or scaling of existing websites or online shops.
Let's start together!
If you stand still, you will be overtaken - this is even more true in the dynamic world of the Internet than in the conventional economy. So who to be Marketing not constantly checked, adjusted and optimized, quickly falls behind - with fatal consequences!
Our Workshops provide the necessary knowledge to position companies permanently for the future, to win and keep new customers as well as to refine internal processes and identify weak points. Because of our Training- and training offers the perception and effect of your company with customers and on the market will improve significantly. With our Coaching and Seminars set the course for more sales and more growth, because they cover all central aspects of marketing in analogue and digital reality. Of course these are Further developments and qualifications technically and methodically up-to-date, compact and completely focused on the needs of customers and their employees.
The Internet has created completely new marketing opportunities. Today, the next potential customer is just a mouse click away, the once time-consuming and costly exchange with suppliers or sales can shrink to a minimum of effort. But in order for all the advantages of this new digital workflow to be fully exploited, the prerequisites have to be right. Without expert knowledge, companies quickly reach their limits. The ones we developed Training and Seminars sharpen the view for conceptual and practical weaknesses in marketing, they reveal previously undiscovered potential for a sales-increasing web presence and show how digital and virtual marketing can be optimally linked. In these dialogue-oriented Trainings the content is presented transparently and comprehensibly, with sufficient opportunities for questions.
The focus of the seminars is always the concrete applicability of the new findings. In this way, companies receive from us an excellently sorted toolbox to specifically improve the effect of their own presence online and offline. Whether a SEO Workshop or Training for Social media is desired or the skills of teams and managers Marketing Training, especially with the focus Online Marketing should be deepened - we have the right and tried and tested concepts for exactly that.
Finally is Marketing one of our core competencies for more than ten years. From our locations in Bergisch Gladbach near Cologne / Bonn and Munich, we look after customers throughout the German-speaking area and beyond. From our well-established know-how in matters SEO, SEA and strategy consulting, but also in social media, branding, digitization, point-of-sale and e-recruiting, companies from start-ups to international groups benefit.
This bundled expertise also flows into ours Workshops, Coaching and Seminars a. The seminars are usually carried out by the owner and managing director Florian Ibe himself as well as a team leader of a corresponding department. These lecturers are accomplished marketing experts with years of experience. They combine the knowledge from hundreds of successfully completed projects with curiosity about the very special challenges of the individual customer, regardless of whether the marketing is to be completely redesigned or just fine-tuned. An important aspect is how different measures and modules can be intelligently linked with one another in order to multiply their effect. Also thematic and content leave this Workshops nothing to be desired, regardless of whether the respective workshop is aimed at individual employees, managers or entire departments.
SEOworkshop
A SEO- Seminar or workshop imparts and refines the knowledge of how a company can become visible and findable for customers on the Internet - and how to remain so. He raises awareness of possible sources of error and gives tips on how to improve your ranking even further through targeted search engine optimization.
SEA workshop
Search engine advertising is not worth it and is it too expensive? We hear that quite often and why is it? Very easily! No or incorrect tracking, automatic bid strategies and poor landing pages as ad targets. Advertising on Google & Bing has never been as effective as it is today. Properly managed, PPC ads (pay per click) are a real miracle for targeted traffic with calculable ROA (return on adspent) and ROI (return on investment).
Social media workshops
At our Social media workshops the focus is on the most important digital social networks. How do you successfully address your target group via Facebook, Instagram & Co., how does a social media campaign have to be structured so that it not only generates a lot of "likes" but also enough sales - essential, and no longer just for young groups of buyers. This also includes that Social Media Marketing subject to certain rules. The specifically on Social Media Marketing seminars show where the pitfalls lurk.
Marketing workshop
In general, customers are the unknown beings - or are they? Our Marketing workshop provides the basis for addressing, convincing and retaining new customers, both in the traditional way and of course digitally. An equally important topic of ours Marketing workshops is the efficient customer management system so that the benefits remain high, the probability of error low and the costs low.
Branding workshop
In order to be found by customers, you must first be found. Efficient branding is an important prerequisite for this. Our Branding workshop shows how successful branding works, in terms of content, conception and visuals, of course like all our training courses and seminars with the greatest possible practical relevance.
Online Marketing Workshop
Marketing on the web follows its own rules. Our Online Marketing Workshop she explains, from the essentials to the special challenges of the individual customer. This also includes the fact that the classic newspaper advertisement and the advertising pillar have long since been effectively supplemented by bytes and pixels. Our Media Workshop offers an informative round trip through the classic and digital world of advertising and its diverse possibilities.
Content Marketing Workshop and PR workshops
Here are the Content Marketing Workshop and the PR workshops as a supplement in terms of content, because in addition to a strong product, convincing content is still the most important argument for attracting attention on the Internet - with end consumers and the media as important multipliers.
business trainings and sales workshops
Our business trainings and sales workshops help effectively to optimally design business and sales processes in order to write success stories.
Email Marketing Workshop
Despite Slack & Co. - emails are still the most widespread and uncomplicated way to get in touch with business partners and customers online. Our Email Marketing Workshop shows you what is important - from newsletters to effective customer letters.
Facebook Marketing Workshop
Facebook has around 2,5 billion members worldwide, including 30 million active users in Germany alone. Our Facebook Marketing Workshop shows how you can attract the attention of these users and turn them into satisfied customers.
WordPress & WooCommerce training courses, seminars, training courses & workshops
As one of the leading WordPress agencies in the DACH region, a professional and particularly valuable workshop on the subject of WordPress and WooCommerce as the world's leading content management system + shop functionality should not be missing.
All of these seminar concepts are proven and clearly structured - but not "off the peg". Rather, our customers are picked up exactly where they are in terms of marketing. The motto is: "Only as much theory as necessary - as much practice as possible." This ensures maximum benefit and the greatest possible reference to the challenges of the customer. Many of the seminars are intertwined in terms of content and thus have a modular effect - with even more knowledge gain. A concept that works, as the enthusiastic reactions of previous participants show.
We offer our workshops and seminars in-house for customers in Germany, Austria and Switzerland, if required, training courses outside of the DACH region are also possible. Alternatively, the online training can also be carried out via Skype, Zoom, Microsoft Teams or Google Hangouts.