Personal WordPress training, seminar or coaching with WordPress expert, Florian Ibe

Learn from THE WordPress professional & expert, Florian Ibe, with expertise from over 1.000 projects since 2008
Learn everything in a WordPress training course Important for own professional website, blog with the world's most used content management system WordPress or even one Online shop with WooCommerce to create. In the WordPress seminar we will show you in a first theoretical part, what really matters, as a clean install and the Basic Setup familiar with the most important plugins are available as assessories. best themes + visual editors goes. In a practical part you can then work independently on your or a demo site under the professional guidance of the WordPress trainer Florian Ibe.
It will also real customer examples and their implementation shown! The entire training is very practice-oriented like a workshop.
After successful participation you will receive a certificate and a seal for your website.
WordPress + Plugins + Themes + Editor/Builder + SEO-Basics + GDPR
No prior knowledge required (also ideal for beginners!)
Training on site (InHouse in DACH) or remotely (Skype, Zoom, TeamViewer)
Individual 1+1 WordPress coaching or team training / seminar (for agencies)
The contents of the training & seminar:
Background knowledge of WordPress and content management systems
There are almost only half-truths and dangerous beginner's knowledge about the system. WordPress is the most used content management system in the world and is used by well-known websites such as the New York Times, among others. But why is that and why does WordPress have such a large community? But it's just a blog system, right?
The installation and setup on the appropriate hosting
In 95% of cases, this is where the first mistakes happen, which can later become expensive and time-consuming. Where do I host my site, what can it cost and what do I have to pay attention to and how do I set up the website correctly.
Getting started with WordPress and important basic settings
The installation is complete, but what do I have to do first so that I can start? Which settings do I have to make in order to be able to work optimally? We cover all this and much more in this part of the training. It will none Programming knowledge such as HTML, CSS or JavaScript required.
Understand the basic functions of WordPress for blogs and use them as a full CMS
Create and edit pages / articles, manage categories and keywords (tags), manage and insert images + galleries, use the media library + tricks, embed videos, integrate external content, comment function, set links, general use of the WYSIWYG Editor, import and export, apply design themes, understand plugins and their properties
The right WordPress theme (template) for the look
Themes, templates, what? That's exactly what we're going to explain and what Gutenberg, free and paid themes are all about and what's important. So nothing stands in the way of your own website with a high level of user-friendliness and flexible customization options.
What do Divi, Elementor, BeaverBuilder and other visual editors offer and what must be considered
A visual editor, like a building block principle, is useful, but what does it really do and which one should I use? Here, too, we clarify many myths and half-knowledge and show the advantages, disadvantages and differences of various solutions.
Create your own website and/or blog step by step
Now it's time to put it into practice and implement your own website, blog or basis for a web shop. Maximum practice for best results in and after the WordPress seminar.
Web design - individual look for individual websites (no 0815!)
How do I get an individual look with the selected theme and homepage builder and how do I create my own WordPress web design. We show it!
Plugins & Extensions for WordPress
Several hundred thousand plugins, modules and extensions are currently available. It's just not easy for a layman to understand and annoying errors are inevitable. We show what is important, where to look for good plugins and how to save a lot of time, effort and money.
SEO Basics - basic search engine optimization - content & technical
Function and optics are prepared, but how do visitors get to my WordPress site? Quite "simple" with search engine optimization and the associated content and tricks for a good ranking on Google.
GDPR Data Protection & Security (Security)
Privacy? Important, but also relatively easy to implement if you understand what cookies are, what happens technically in the background and how users are informed. By the way, you can get finished texts and plugins almost free of charge! You just have to know where and how 😉
Extension for online shops (WooCommerce) – optional
An online shop or webshop with WordPress? Of course, even for large shops with 10.000 products and more. The correct installation and the appropriate handling of theme, plugins and functions is important. There are also a few important things to consider in German-speaking countries.
Countless tips & tricks from practice
At the end there are other individual tips, tricks and instructions for maximum success with your own WordPress site or shop with insider knowledge from WordPress expert Florian Ibe.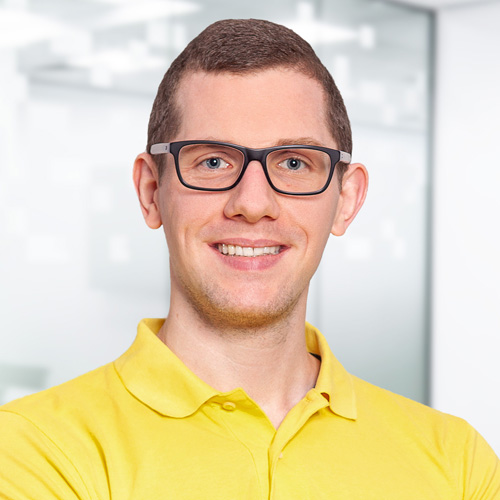 Direct contact person for a WordPress training as a seminar or coaching
Email: fi@vastcob.com

Florian Ibe
Our guarantees for your thirst for knowledge:
100% quality guarantee
Maximum expertise
practical orientation
satisfaction guarantee
implementation guarantee
investment guarantee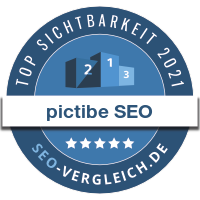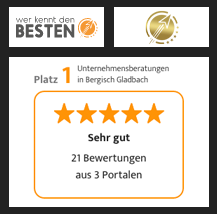 One hour coaching
Remote
250 -
---
2-3 hours of intensive training
Remote
590 -
---
3-4 hours of intensive training
990 -
InHouse = + travel + time & expenses
---
1x day intensive training
can be combined with online marketing
1.890 -
InHouse = + travel + time & expenses
All prices in euros net plus VAT.
This is how WordPress coaching works in the form of a training course or seminar:
Request
You use the form for the request
Appointment coordination
We evaluate the information and respond individually.
Training & Consulting
We conduct the seminar together and answer all questions.
after seminar
The theory slides + 15min. further support will follow after the workshop.
Frequently asked questions about WordPress training and the seminar
For whom is the coaching / training suitable?
For anyone who is serious about implementing a blog, website or web shop (WooCommerce) with WordPress and wants to be present online in the long term. It doesn't matter whether you are an absolute beginner, a beginner or an advanced user. All questions are answered 100% honestly and directly + practical advice. As a WordPress trainer with many years of experience, Florian Ibe is the ideal contact person for "helping people to help themselves".
---
Do I already need my own website, blog or shop?
No, in the training we can carry out the WordPress installation live together and also select and install the right theme / template and the required plugins.
It may even be that we get the website prepared relatively well in the seminar! =)
---
What about search engine optimization?
SEO is also part of the theory and later in practice we will also go specifically to WordPress SEO and the important to-dos for every website operator.
---
Can other tasks and questions be asked about online marketing?
Yes of course. Within the time, Florian Ibe or another speaker will answer questions. The entire knowledge is verifiable and 100% practical with a view to the target group and the lowest possible fixed costs (do not use unnecessarily expensive plugins!).
---
When does the payment / payment take place?
Due to the direct transfer of knowledge, payment is made in advance on the basis of a previously created invoice according to the individual workshop agreement. The coaching and training or seminar will then take place after receipt of payment and a corresponding appointment.
---
Is the WordPress seminar also suitable for an advertising agency or marketing agency?
In any case. We can adapt the content for beginners, beginners and also advanced and skip already known topics or only cover them very briefly. In addition, customer pages and problems can be viewed and dealt with together. Florian Ibe, as a WordPress trainer & expert, can help with any level of knowledge.
Current blog articles from our agency about WP & Woo
20.03.2023
Tables are an essential part of websites, blogs and shops. They allow users to store, organize their data in a visually appealing way
[...]