Support around JTL - WaWi, WMS, shop, server & Cloud Hosting – Advice, setup and maintenance from professionals
One of the best-known and most successful systems for merchandise management, warehouse management, online shops and much more. is JTL. Building on the JTL WaWi additional functions and modules result in warehouse management, pick-pack, batch management through to the financial accounting interface All-in-one solution for dealers.
In addition to the back office, JTL Store 4 a powerful and seamlessly integrated web shop system emerged, which makes selling on the Internet even easier. The administration is done centrally via the JTL WaWi and ideally as JTL Cloud System.
The nice thing is that the system can grow with you. Up to 500 products JTL is e.g. can be used free of charge.
What we offer around the JTL WaWi solution:
Advice and focus on your business
Booking, installation and setup of the JTL software
Setup of server solution or JTL cloud hosting
Integration into your business processes
training of employees
Administration and maintenance of the JTL software
care and (SEO) optimization of the JTL shop = JTL SEO
Start now with JTL shop hosting (cloud)*
One we are currently testing vServer JTL cloud variant, which is ideal for single users or should serve as a database server. Due to the simple configuration, upgrades are also possible within minutes and the servers are high-performing.
Hosting via a Remote desktop connection enables working with the JTL-Wawi on Windows, Mac, Linux & Co. worldwide. The beautiful and practical thing is that the JTL worker on the server continues to run and can process the orders even when the client computer (your computer) is switched off.
You can get remote desktop hosting from just around 12 euros per month without a minimum contract period and flexibly expandable (upgrades)! After booking, the Windows server with desktop is completely finished and ready for use after just a few minutes.
Our recommendations: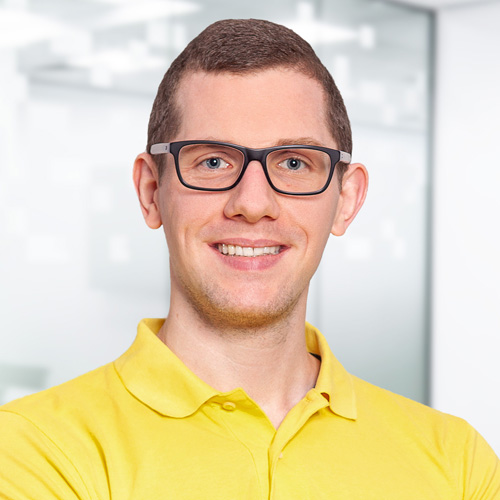 Your contact for everything to do with JTL software, hosting and the JTL shop:
Email: fi@pictibe.de

Florian Ibe
The main components of JTL are:
JTL WaWi = merchandise management
JTL Connector = interface and background service
JTL WMS = warehouse management and much more. (packing table+ for starters)
JTL Shop = online shop + JTL templates (default: Evo)
JTL eazyAuction = integration into marketplaces like eBay and Amazon
The JTL-Shop4 CF license (JTL-Shop4 Community Free) offers the perfect entry into the world of JTL with a maximum of 500 articles.

We have it honest and efficient advice on JTL and the other products in focus.
As soon as merchandise management is correctly integrated via the connector, JTL Shop 4 offers a simple and clear option with a corresponding JTL Store Template or the default Evo template, a Online-Shop to put on. Thanks to the WaWi interface, thousands of products can be published within a few minutes.
We help you with the installation, hosting (cloud), server solutions, template customization, web shop and ongoing updates. Our main focus is on advice and availability. With our JTL support we are also available on Saturdays and on request also on Sundays. We are very familiar with the software, the technology and the combination of merchandise management, warehouse, accounting and web shop.
JTL Wawi
Installation
Setup & Integration
Migration
Training & Support
remote training
cloud setup
update service
JTL store
Web Design & Graphic Design
Templates & Plugins
JTL connector
additional programming
SEO/SEA
Hosting / Cloud
Support & Training
JTL WMS (packing table+)
pre-consultation
Hardware
integration & migration
On-site training & support
commissioning
JTL Marketing
SEO (Search Engine Optimization)
SEA (Search Engine Advertising)
Connector for WooCommerce (our favorite!) and other shop systems
Content preparation
Optimized SEO texts
Help & Advice (Marketing Consulting)
JTL - The all-in-one e-commerce solution for small and large.
With the right advice in advance, the right support for JTL software, templates, shop, etc. and efficient and clean installation and implementation, you get a long-term usable and scalable e-commerce application from AZ.
Trust us as yours JTL consultant and help for Cologne, Bonn and the surrounding area - JTL support from a single source

A cheap alternative to the JTL cloud = Billbee
Similar to JTL, Billbee is a complete solution for multichannel retailers - but directly as high-performance cloud software. As an agency, we follow the development of right from the start billbee with and use it ourselves with some customers and our own shops and marketplace sales such as Amazon, EBay and Etsy. The intuitive order processing, merchandise management and automation for small and medium-sized companies is very powerful and, above all, easy to use. Compatibility for all browsers and Windows, Mac or Linux is also guaranteed.
Anyone who does not manage complex warehouses should definitely take a look at and test Billbee.
*
Multichannel trade
Manage order documents
control shipping
ERP
Payment matching
Automation of processes
Connect online marketplaces: Amazon, Avocadostore, eBay, Etsy, used.de, Hood.de, idealo direct purchase, Rakuten, real.de, Wish, Yatego and many more.
Connect online shops: Azoo, ePages, Gambio, Jimdo, Lightspeed, Magento, PrestaShop, Serverspot, Shopify, Shopware, VersaCommerce, WooCommerce, xtCommerce and many more.